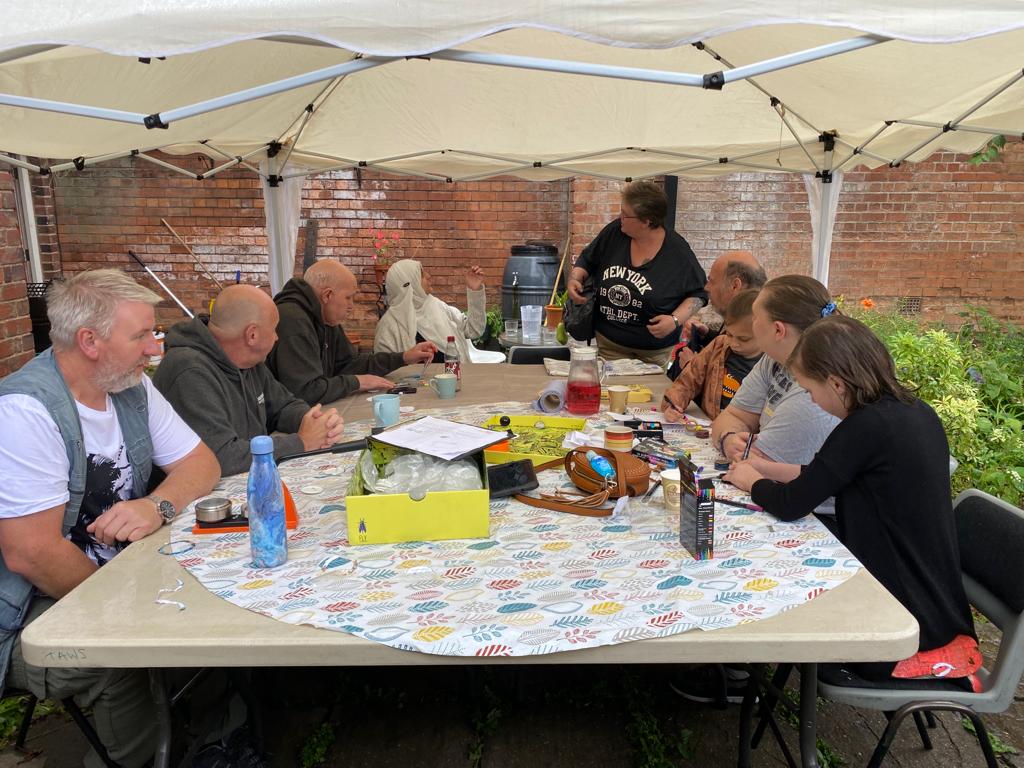 Community Connect is an individual and community mental health & physical activities engagement programme. We offer a trauma sensitive, innovative, and strengths-based community response to isolation, loneliness, social exclusion, mental ill health, and physical inactivity.
The service offers a safe space for adults to feel heard and to talk to about what is important to them. Community Connect sits within a wider network of The Active Wellbeing Society programmes, which means we can offer practical solutions with links to Share Shacks and Food Support. 
We offer individual support via an engagement strategy based on a combination of telephone, direct support and groups; working towards understanding what is important to the person to co-create personalised support. we aim to increase levels of connection, belonging and movement. 
Community Connect works very closely with our Listen and Connect telephone support service. If you feel you need more individualised support, please take a look at out Listen and Connect page. 
Community Connect is a news project and we are currently working in the following areas: 
Ladywood  –  Small Heath  –  Druids Heath 
We're always looking for new ways to expand our offer and we
welcome new ideas. If you would like to get in touch please send an email to [email protected]