What is Active Communities?
Active Communities is an exciting initiative, led by The Active Wellbeing Society, Birmingham City Council and Solihull Council, that aims to create innovative solutions to make it easier for people to access social and physical activity.
We are doing things differently! This means working to find lots of opportunities to come together and to participate in creating happier and healthier lives in local communities. In their previous strategy, Towards an Active Nation – Sport England set out a vision for what they wanted to achieve from investing in a range of local delivery pilots.
Active Communities is one of 12 national pilots supported by Sport England through the National Lottery funding, with the aim of bringing communities across Birmingham and Solihull together through social and physical activity. The local delivery pilot brings together two local authorities, Solihull and Birmingham, working collaboratively to share knowledge and develop best practice across their administrative boundaries.
The project will focus on six key areas covering deprived wards across both local authorities. The pilot is looking to be able to demonstrate a significant shift in physical activity and community activism, so that people become more physically and socially active. The approach is a whole systems approach that ultimately shifts power to communities, making them more resilient and better connected.
The principles of the pilot will be to put communities at the heart of the decision-making process, so that delivery is based on their needs and that they are part of sustaining activities and interventions.
Part of the aspiration of the programme was to provide opportunities for the people and communities that have traditionally been left behind and help to remove the barriers to physical and civic activity by working together to co-create solutions in a place. The work intended to build on learning done to date in the pilot and demonstrate scalability in any of the positive results.
From its outset, the programme understood that things needed to be done differently 'we can't do what we've always done'. The programme has supported individuals and communities in their journey to physical activity, focussing on a range of factors that contribute to poor socio-economic outcomes including overall poverty, food poverty and access to healthy food, lack of social connections, mental health and wellbeing challenges, and environmental factors.
For more information email: [email protected]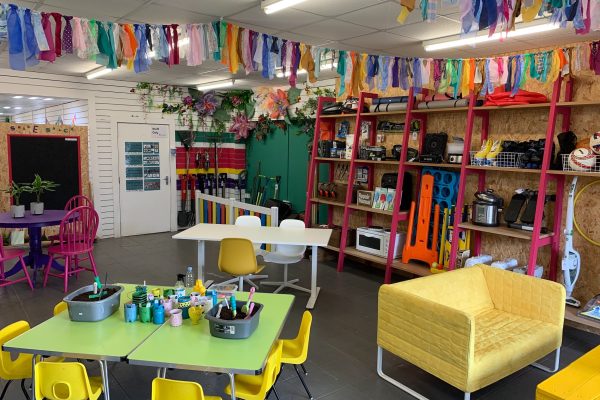 We want to shed light on the positive stories of people working together, helping the community and looking after each other.
The Birmingham and Solihull Local Delivery Pilot (LDP) programme 'Active Communities' is excited to invite you to the 'Learning Festival'