This recycling week (October 16th-22nd) we're remembering recycling doesn't just mean putting the bins out once a fortnight, it could be giving new life to a board game that's been forgotten, or passing on a lawn-mower that's no longer needed. Maybe, finding a home for those things that might be left on the street by our neighbours. We're keen to support a circular economy, where nothing goes to waste, and that's why we're asking people with something they no longer need, but that could be useful to others, to consider donating it to our Share Shacks. Their popularity and expansion mean they're always in need of more stock.
We run Share Shacks across Birmingham, places where you can borrow something for which cost might be a barrier, or that you may not have the space to keep. Currently there's a permanent location in Ladywood, another on the way to Tyseley and two vans which park up around the city throughout the week. They work in collaboration with other TAWS support services, such as community cafes, street closures, and Sustainability Sunday events.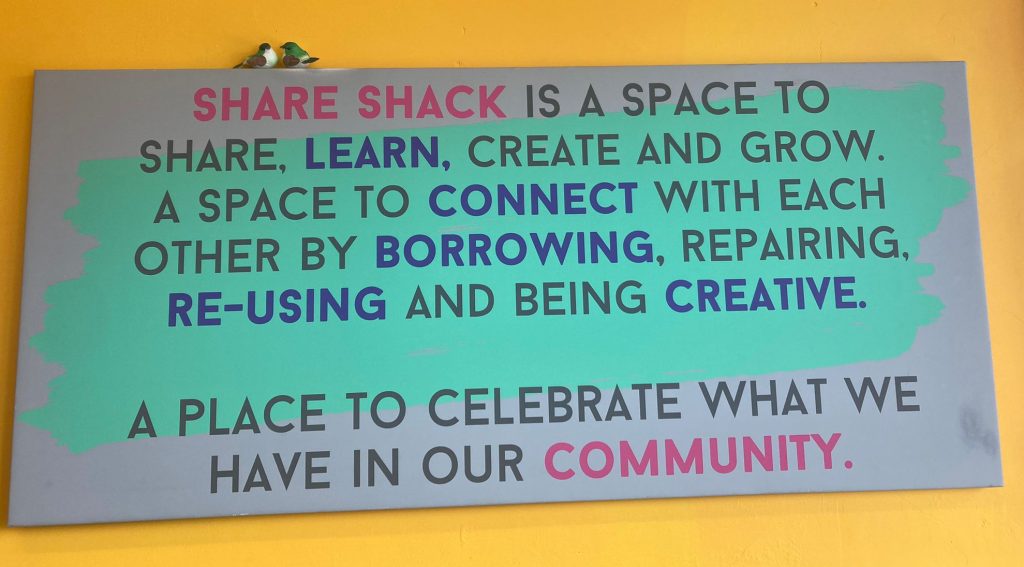 At the moment people are specifically asking for sports equipment, tools for DIY, gardening equipment and household appliances. We also run regular repair sessions at the Ladywood Share Shack, to help keep things going a little longer. At the end of July we started opening on Saturdays, and the repairs made in those sessions have kept more than 150kg of products out of landfill, and saved people just under £1900.   
Donations can be dropped off from Monday to Friday in Ladywood (194 St Vincent Street West) between 10am and 4pm (from 1pm on Mondays), and are being taken at our head office at Hay Hall Manor in Tyseley (B11 2BE). If your item is too big or bulky to carry, then we will try and arrange for the mobile Share Shack van to come to you – just email [email protected].