Volunteers' Week is an opportunity for us to say thank you to volunteers and celebrate their invaluable contribution. Over the course of the pandemic, we have seen an incredible response as Birmingham volunteers stepped forward to support their local communities. Since April 2020, over 1,300 volunteers have given their time to support projects from food distribution to befriending calls, amounting to over 25,500 hours of voluntary contribution.  
As part of #BrumTogether, we have worked with a network of over 80 organisations who are also supported by hundreds of volunteers. Without this voluntary effort, many more people in Birmingham would have been left isolated, gone hungry and without clothes and other essential supplies.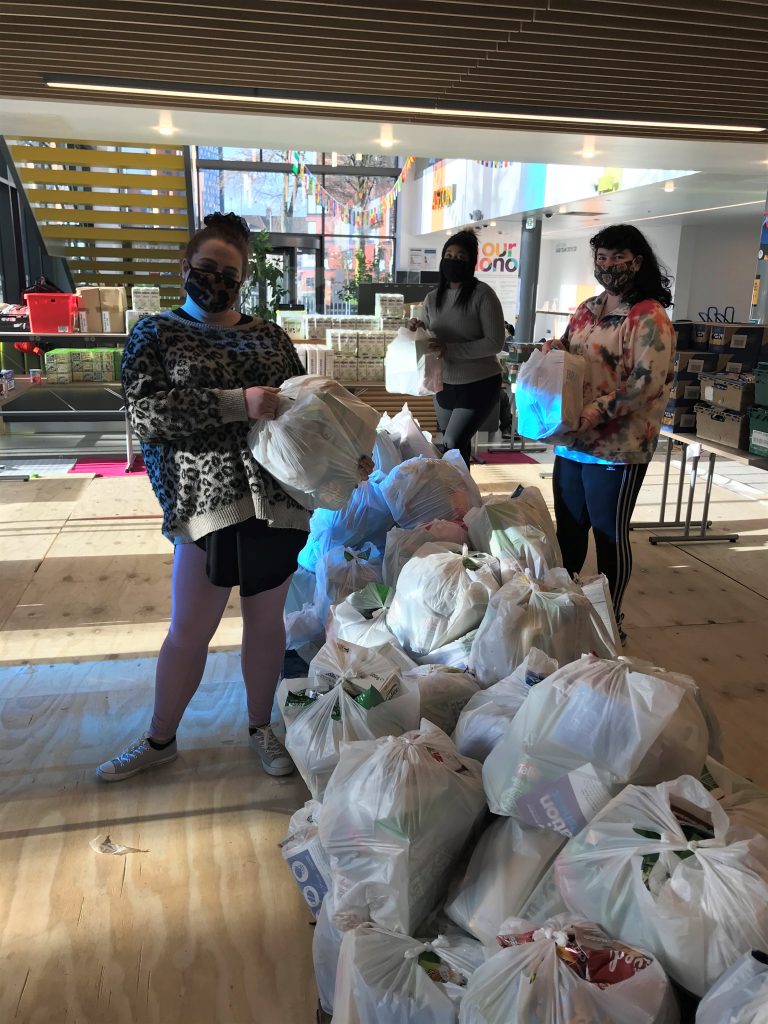 One of the volunteers who has been working with us is Emily, who has been supporting the emergency food distribution work. Emily explained,  
'I have been volunteering my time at Aston University helping with food parcels. The majority of the time I spent making sure the food line was full so the individuals packing the food parcels could do so without stopping. This was a great way to help and also kept me active.' 
Volunteers at the food distribution hub, now located on Bromley Street in Digbeth, have been sorting food, preparing food parcels, and delivering the supplies all across the city. Volunteers also help create delicious hot meals, made using surplus food which would otherwise go to waste, at our community cafes.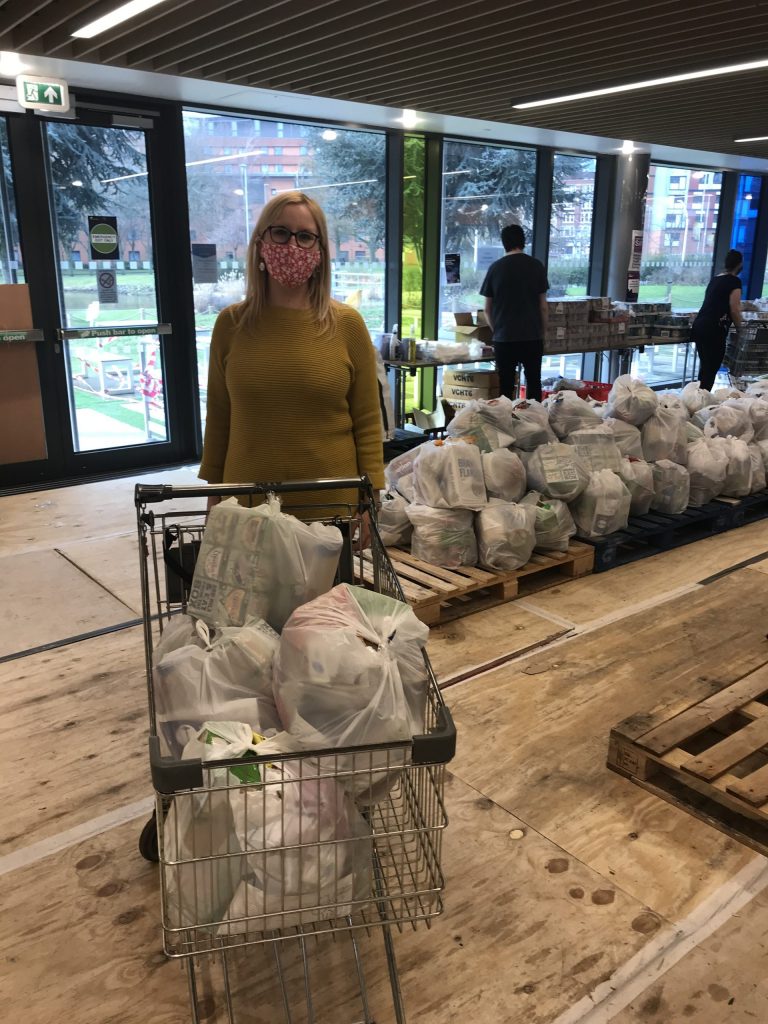 After enjoying her time spent volunteering, Emily encouraged other staff at the school she works at to get involved and now over 12 other members of staff have started volunteering. We are now working with the school to distribute Recipe Kits from the Big Feed Project, which contain simple ingredients and instructions to help families create delicious meals. Emily reflected that, 
'It has been a wonderful experience and I have shared with many friends and family the work of TAWS. It was also a real blessing and privilege to share the experience with my students and fellow staff at work. As a school, we will continue to promote and support the much-needed work of TAWS across the city and locally to our students' families.' 
As well as supporting the food distribution work, volunteers help with a range of projects, including E-Cargo bikes, Wear & Share, growing, telephone Befriending, and walking groups. Volunteers have been vital in enabling the vital work we have been doing with partners and communities. But they have also told us that volunteering can bring about many benefits for themselves, including the pleasure of meeting new people, building connections, and feeling like you're making a difference.  
Another volunteer, Lisa, told us that volunteering helps her structure her day and build her self-confidence. She explained that, 
'Having worked for many years, then been out of work for 6 months due to depression, getting back into work only to be laid off after one month, volunteering helps me to set a clock and have something to get up for. It's helping to motivate me and helps me regain confidence whilst I look for paid employment.' 
Volunteering can be a great way to meet new people, gain skills, and build meaningful connections. Research has shown that volunteering can be beneficial for your mental health, and it importantly helps us become part of a community.  
We have a range of volunteering opportunities on offer, if you're interested in getting involved, visit: https://theaws.co.uk/support/ to find out more. We are currently very short on volunteers who help pack food parcels and for drivers who can distribute these across the city. If you can help with either of these roles, please email: [email protected] directly to let us know your availability for the next few weeks.