Wear and Share was created in partnership with the Aston Villa Foundation in response to a growing need for access to clothing during the coronavirus crisis. Over the last 10 weeks, Wear and Share have delivered secondhand clothing to over 100 people. One of the recipients, Mark, shared his story with us.
Mark served in the armed forces, including doing several tours of Afghanistan. Following his discharge from the army, he experienced flashbacks and hallucinations and went on to self-medicate using illicit substances to manage the trauma. In December 2019, his wife died and he was no longer able to manage the home they had shared for the last 10 years, he became homeless.
Mark spent a period of time sleeping rough in the city centre. He was nervous around other people and avoided outreach workers. He contracted an illness from washing his clothes in the canal which led to a period of hospitalisation, where he began to engage with support services. Mark was diagnosed with post-traumatic stress disorder (PTSD) and schizophrenia and began receiving treatment and support.
Although he was nervous about living in communal accommodation, Mark recently moved into a multiple occupancy house. He had few possessions and no income, so he contacted The Active Wellbeing Society (TAWS) to request a food parcel. While chatting to the staff member on the phone, he was told about the Wear and Share project and asked whether they could help him find a pair of shoelaces to wear to his wife's memorial service that week.
A member of the Wear and Share team contacted Mark to find out more about his needs and tell him about the project. They were able to arrange a clothes delivery which included a suit with a shirt and tie.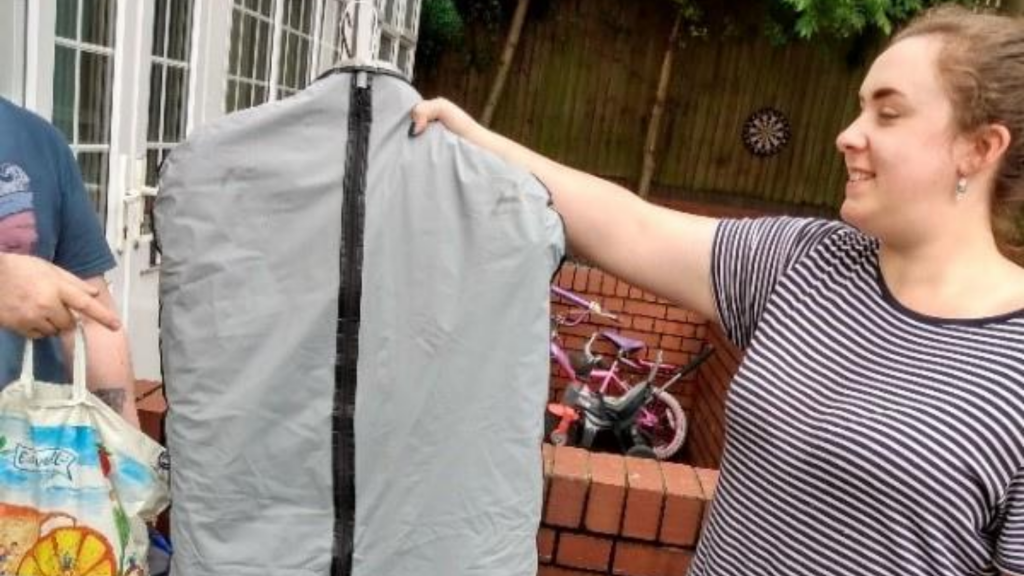 The Wear and Share project provides essential clothing supplies to people in need. Access to clean, comfortable, and suitable clothing is a small change which can make a positive difference to people who face many complex challenges.
If you have clothes or other household items that you would like to donate, or if you would like to help distribute supplies, please fill out this form. To request clothing please contact [email protected].