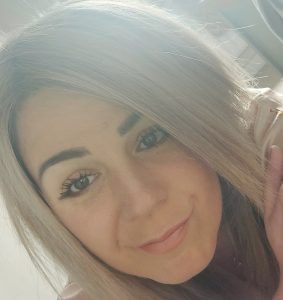 Lucy
Lucy is a Community Development manager, working in the Active Streets team
The Active Streets team work with people to create safe spaces where they live, where everyone is welcome. Supporting people to hold meetings with their neighbours, plan activities and support with the practicalities on the day, the team co-designs and co-delivers with people each step of the way. 
Lucy describes how genuine co-design and planning can only happen when people's social, emotional and physical needs are acknowledged and met.  She shares how when people are involved in decisions, not matter how small, they feel more empowered within their own lives. Finally, she shows how co-creating with people is a long-term and cyclical process of going deeper and trying out different things.  
Tell us about a time you co-created with people
The first one that comes to mind, which I feel pretty passionate about is Samuel's story. 
Samuel is a talented keyboard player. When the team met him, he was living in emergency accommodation and his son wasn't in school  because there weren't any places.  So Samuel felt a strong need to be connected to his community, to feel at home another way. 
Music naturally goes hand in hand with a street parties. So we supported Samuel to make a street party happen and supported his aim to bring keyboards outside into a community. He knew music would bring a different vibe and we just amplified what he brought.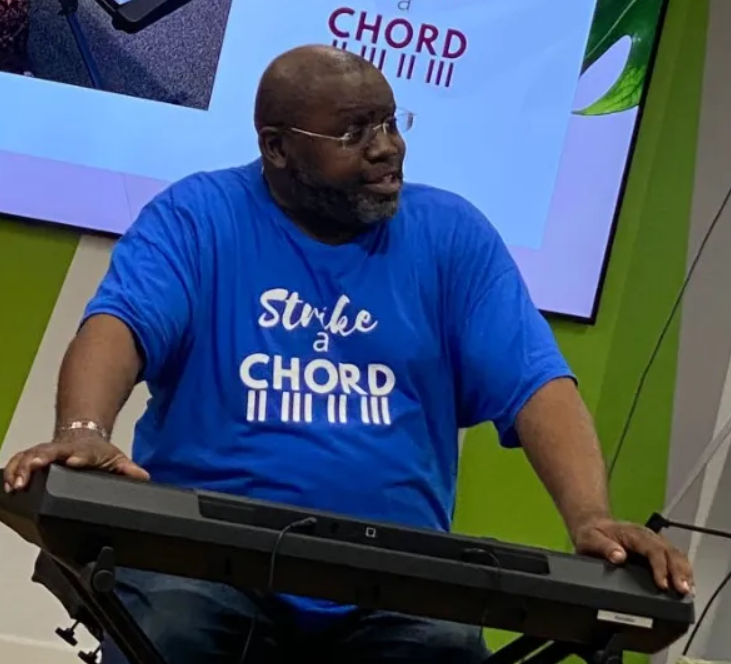 For the Active Streets team, co-production is about asking people who live in a particular place, with a connection to that place, what they want, how they want it, when they want it and who they want there
Our team and the project are the vehicle to get communities talking with neighbours on their doorstep, we just support that to happen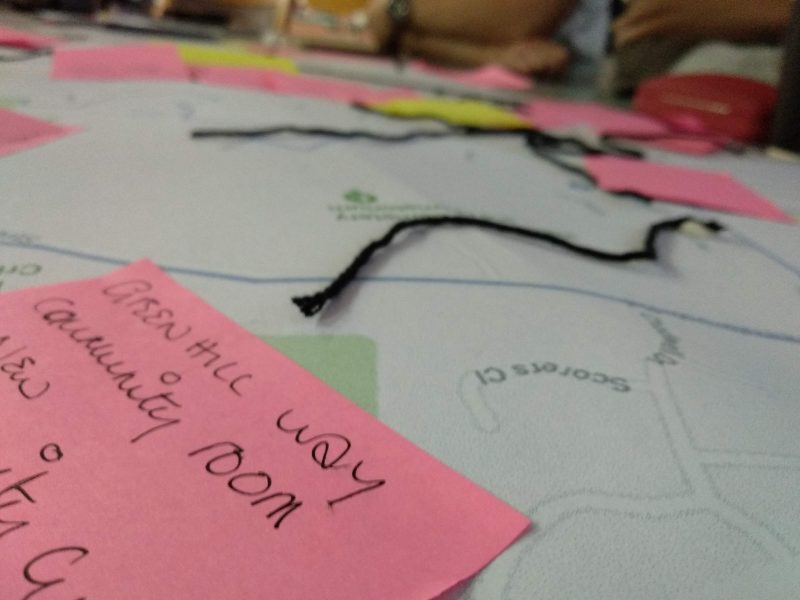 What steps do you take to co-create with people?
Only going where we have something to add We often get requests from different areas, organisations and residents' groups, where people are already doing street closures. Sometimes we have to say no to these groups, so that we can say yes where we're needed. Our support is best used in places where people don't necessarily know what a street closure is, where people might not have the tools, funding or knowledge of processes to do it. 
Starting where people are There's often other stuff happening when you get somewhere for a conversation or event. People might want to eat, so it's important to meet that need for food.  Then you might have a conversation with a person where you get a better understanding of where they're at. And then, if you've met or acknowledged all those other physical, social, and emotional needs, the person might have a nice time.  
On community time Community life doesn't finish at 5 o' clock. We meet people for consultations and events in the evenings and at weekends, when it's convenient for them. 
How to People are really actually quite surprised that you can put a barrier out and then close the street. It wouldn't necessarily be something that they would have even thought of. 
Listening If you come with an idea, we will listen. We will open it out and think through how we can make it happen. 
Getting people talking The main thing is to get communities talking with neighbours, directly on their doorstep and we  support that to happen. 
Connecting with partners If somebody comes to you and their initial need is food, or they need a school place, or want counselling, you need to have at least three contacts in your head. So you are constantly making a web of connections with people because we understand a street party is one small part of a person's life –  it's not only about having a nice time. 
Going deeper It isn't just about landing and leaving. It's about making space for some deeper conversations. It's about returning. It's about asking is there something else we can do and then when we've done a bit, can we contact the Council because of uneven paving or dangerous parking. It's about getting into the deeper issues.  
What difference do you think it makes when you co-create with people?
A lot of people we work with, do have services happen to them. People don't necessarily get a voice. 
 We ask, what are you needs and how can we support you to make decisions? 
We don't give power; we support people to be empowered. We support people to make decisions, and it might be simple decisions, but they might not necessarily have been given that option before because many things happen to them on times and dates and with people and in situations, they have little control over. 
We ask, what are you needs and how can we support you to make decisions?