Rookery Runners and Walkers Group was set up at Rookery Park, Erdington, in April 2019. It aimed to provide a supportive environment in which people could be guided through the 'Couch to 5K' programme, and give local people the opportunity to connect with each other. Sally, one of our Run/Walk Leaders at The Active Wellbeing Society who set up the group said:
"The group encouraged each other from the start. It wasn't so much about being able to run 5 kilometres, but the community of people that wanted to get active and socialise. My role was to set up and provide support to the group, but the members have always had full ownership of it."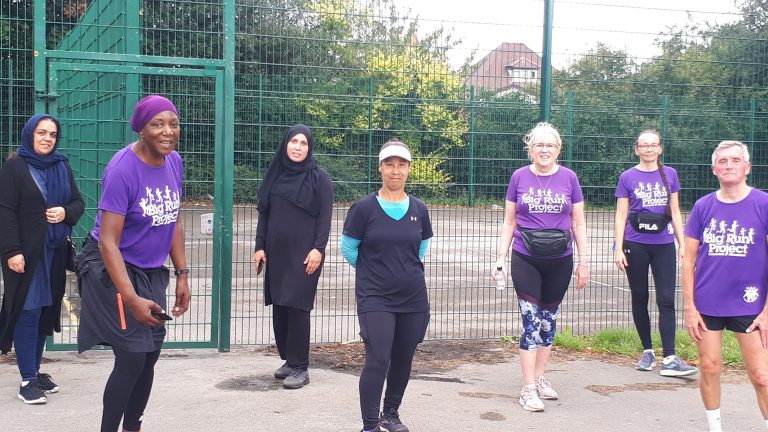 We caught up with Pat who attends the group for both the fitness and social aspects. She finds her fitness has improved but also says the group is incredibly supportive, and that members genuinely care about one another. Because of this, anyone could join and benefit from it. Having not run since being at school, Pat found it difficult at first. But now, her fitness and her running abilities have improved massively and she says if she can do it then anyone can.
"I would cite me as a prime example of someone who went and tried to get a bit fitter, couldn't run for toffee, and now does…Anybody could come. All are welcome and all abilities are welcome. Sometimes if you go to running group people are runners, they're not the Pats of this world."
Pat joined the Rookery Running and Walking group as a way to meet new people, but mostly because she wanted to get fitter. She had previously joined a gym, but found herself lacking motivation to go, which she put down to it being a solitary activity.
"Certainly for me the reason I went initially was to get a bit fitter but I didn't realise how social it would become and how much a part of my life it'd become."
Pat is retired, and found that joining the first session was an achievement both mentally and physically. It boosted her confidence and she was keen to carry on.
"I was absolutely knackered. I felt a real sense of achievement – the fact that I'd even walked into the park on my own…. When I finished I was like, 'Wow I did it'. So I willingly went back. I was there at the next season, looking forward to it."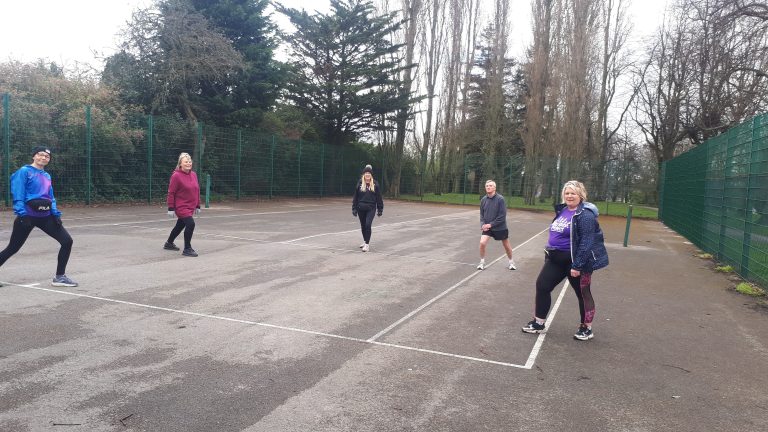 Members' ownership of the group and their supportiveness became all the more important when Covid hit. Led sessions had to stop, but as restrictions on exercising outdoors were lifted, members ensured it could informally and safely continue.
A few people started to run and walk in the park by themselves. They then began to use the WhatsApp group to let each other know when they were going, and have now arranged to go on similar days and times each week. Once there, they talk to each other at the beginning and the end of their own sessions, or walk and run in pairs.
During a difficult time, the group provided an opportunity for social connection and sharing; and members have said they're so grateful that it still exists. At this time we are not currently offering in person sessions however you can find out more about our virtual offering over at https://theaws.co.uk/virtual/