There was a surprise visit for our team in Essex yesterday (18/10/2023) when the Prime Minister arrived to see the work being done by Essex Pedal Power (EPP), as part of a day exploring the impact of levelling up funding in the area. EPP, which The Active Wellbeing Society is proud to work on with our main partners Active Essex and Essex County Council, has been running for just over two years. It started in Clacton and Jaywick and is now in three other areas of the county, providing free bikes for those who need them most, increasing activity, improving access to employment and helping to reduce car journeys. Our staff and volunteers were happy to show Rishi Sunak the positive impact they are having.
Since Essex Pedal Power (EPP) began nearly 1,300 bikes have been given out, with around a 6th going to children. Each bike comes with a tracker, and we know that they've travelled nearly 204,000km (more than five times round the earth). The trackers also feed information back around travel times, and hot spots, so have been instrumental in improving infrastructure in the area too. As far as environmental benefit, these two-wheeled journeys have prevented almost 24,000kg of carbon dioxide emissions.
It's not just the journeys that are important to us. EPP has run 282 bike training sessions, and 49 volunteers have logged more than 5,000 hours working on the scheme. This social knitting, and upskilling, was adapted to the needs of communities in Essex from the successful programme in Birmingham, Big Birmingham Bikes. There is now national interest in a free bikes approach, co-producing with communities to find solutions to local need and improving health and wellbeing including recycling schemes – The Big Bike Upcycle Revolution, and Essex Pedal Power Re:Cycles – reducing landfill and increasing access further.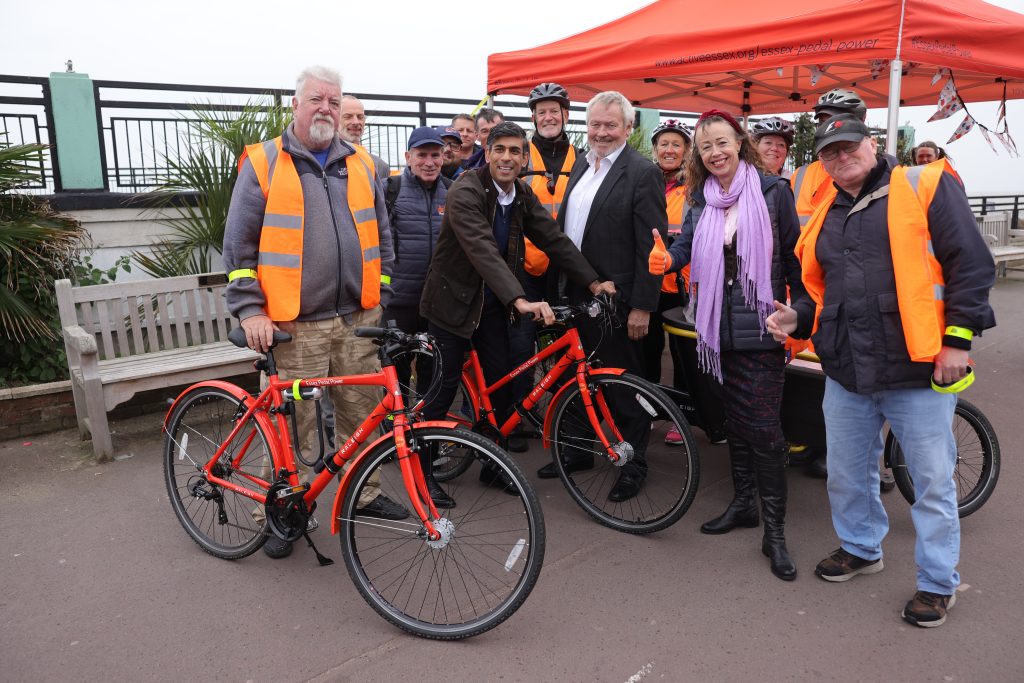 Schemes like this are important. So far across all Birmingham, Essex and Southall (Let's Go Southall) more than 9,500 bikes have been given out alongside that wraparound support. Bikes on Prescription has launched in a number of locations, and the majority of recipients tell us it's improved their mood, confidence and health. In addition, around two thirds felt more connected to their community and less isolated, and around half made new friends and learnt new skills.
Even without the environmental, health, and social benefits, these schemes make sound financial sense. One third of those given a bike on prescription saw their GP or nurse less frequently and it's thought that overall, across the schemes the health benefit from reduction in mortality is nearly £1.8m. Approximately £20 has been created for every £1 spent (as found by preliminary modelling).
Helping build active, connected, communities is at the heart of The Active Wellbeing Society's mission and bikes have been a big part of that since our inception. The funding for the schemes has come from a variety of sources, starting with the DfT, and including Sport England and the NHS. We've also worked with a number of partners, including Raleigh, along the way. It was great to welcome the PM yesterday, and we hope he was able to appreciate all the benefits associated with access to cycling. It's not just about improving health and reducing congestion. Free bikes can help to close the inequality gap, knit communities, and save the NHS, and the state, money. We're very proud of all our teams' work and hope the Government will support it as we continue.
Photo Credit: UK Government, PM visit to Clacton 18/10/2023.