Former GB Volleyball Player Visits Bring it on Brum Summer Holiday Activities
This Summer, The Active Wellbeing Society are working with the Department for Education, Birmingham Voluntary Service Council, Birmingham City Council, and Street Games as part of Bring it on Brum to provide free activities for children aged 5-13 years in local parks and green spaces. We provide supervision and fun games, such as archery, giant connect four, and giant Jenga, as well as a freshly cooked and tasty meal at each session.  
 Yesterday, we were joined by Peter Bakare, former GB Olympic Volleyball player and founder of Nutri Troops, an interactive game encouraging children to be active. Peter works with councils and schools to provide lesson plans and educational fitness games to teachers and children. So far, he has worked with over 60,000 pupils in schools and delivered motivational workshops across the country. He's been visiting the holiday activities to teach children about how to live a healthy lifestyle through playing games and trying out exercises.  
 Peter is a strong advocate for the importance of free activities and meals for children during the school holidays, as he himself received this support as a child. He explained,  
'You know, for myself growing up, I know what it feels like when one of the most important meals you get is at school. So, these kinds of things, when there's no school, where does that meal come from? It's really important.' 
Peter's family also received food support from a local charity working with homeless people and local families. He used to spend every day practicing basketball at a court at their community centre, which is where he first got into playing sport. 'And me getting into basketball, you go from people in the local area doing things for free. It's exactly how I got into sports, and you never know where it might take you.' 
 Creating opportunities for all children to be active in green spaces during the summer holidays is incredibly important. Peter explained that Bring it on Brum and Nutri Troops is 'really about empowering the children to live a healthy lifestyle.' It's a great way for children to play together and try new things. This is perhaps especially valuable after a year in which many of these opportunities have not been possible. As Peter said, 'The sessions are so sociable, you know, during the summer especially, with what we've just been through throughout the last year, this is great for the children to get out and see other people.'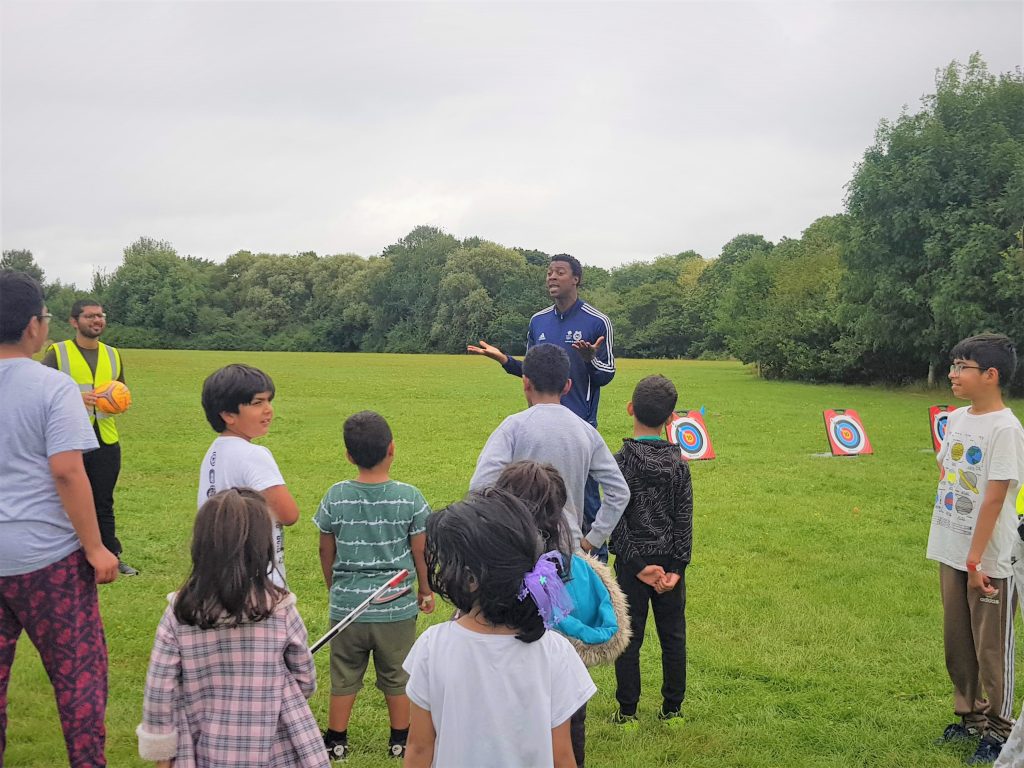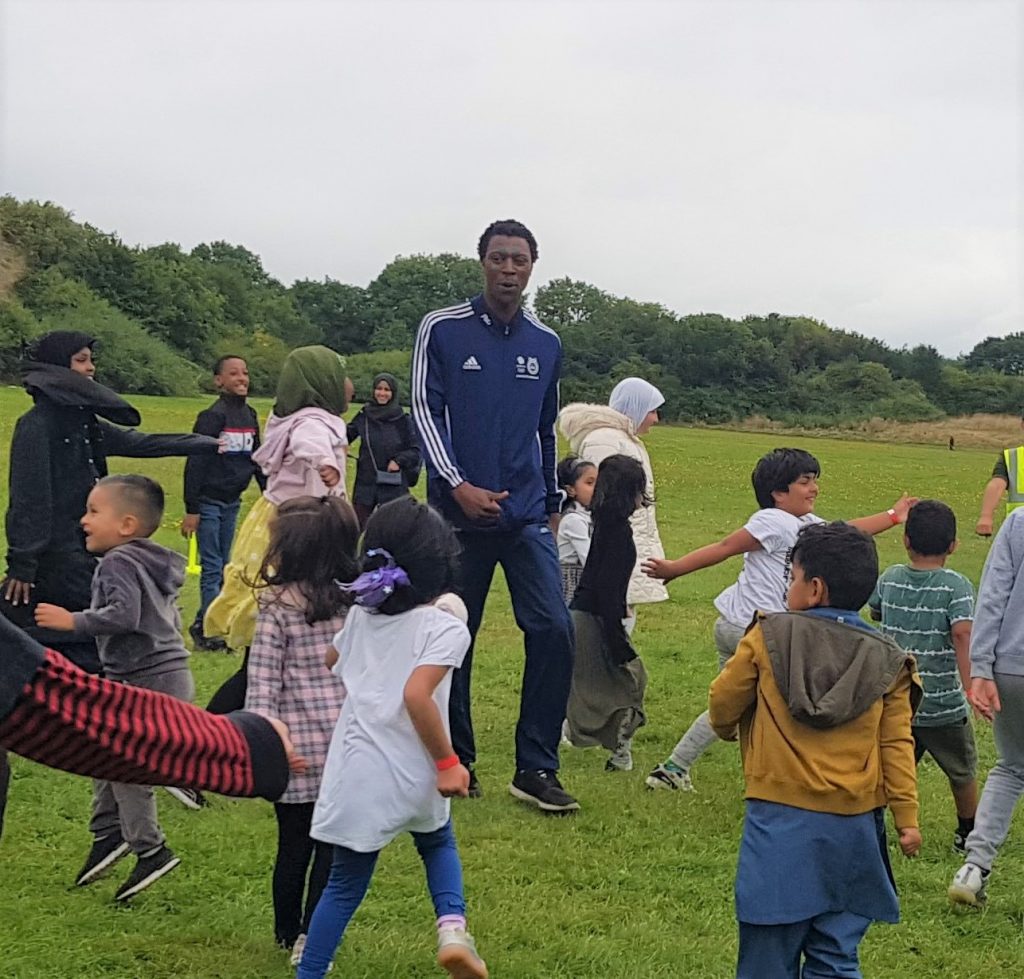 Bring it on Brum has a fantastic range of activities available all across Birmingham. The sessions are open to children aged 5-13 years and all activities and food are free. There is no booking required but we advise you arrive early to guarantee a space. To find out more about our activities, visit: https://theaws.co.uk/bring-it-on-brum/ or contact: 0121 728 7030. Check out https://www.bringitonbrum.co.uk/ to find out what's going on across the whole city.  
Why not sign up to the Nutri Troops programme and become a healthy hero! To get involved, visit: https://bringitonbrum.nutritroops.com/.