Meredith has never really been into fitness and running, 'I had not run since I was at school. And I'm 50 now', but when lockdown began last year, she started running round the block with her daughter each morning.  
Her daughter's football team had encouraged the players to run a kilometre per day to keep up their fitness. Meredith offered to join in to provide some motivation and support 'I said to my daughter, because she wasn't particularly keen, that I would run round the cul-de-sac each morning with her to try and help her out.'  
Although her daughter lost interest, Meredith carried on running each morning and started building up the distance. 'I'd run a lap, walk a lap, run a lap, walk a lap, and then after a little while I thought to myself, "oh, I really actually should do this properly."' 
After being concerned about injuring herself because of her age and being overweight, Meredith decided to get the Couch to 5k app so that she could build up her running ability gradually. With support and encouragement from her family, she completed the programme.  
Despite this, she was really struggling to motivate herself to run on her own during lockdown. So, when lockdown restrictions eased and she heard about the ladies running group at Trittiford Mill Park, she joined straight away.  
Being part of the running group has given Meredith the support she needed to keep running regularly. With Taz's encouragement, she ran her first 5k again despite thinking she could no longer manage. Meredith explained,  
'Although we can't run together, it's such a fabulous place because you very quickly get to know the regulars, everybody you see in passing, and the group are so supportive. It's amazing. They are just inspirational. The walkers that come round and say, "keep going", the runners are always saying, "you inspire us and well done" as you pass.' 
Meredith doesn't think of herself as a 'natural' runner and admits it can be really tiring and hard work, but she loves the sense of achievement she has after completing a run.  
'I can't say I actually love running. I love the feeling of knowing that I've run, and I've had that discipline. When I get home, I feel like I've achieved something with the day and it's only 9:30am.'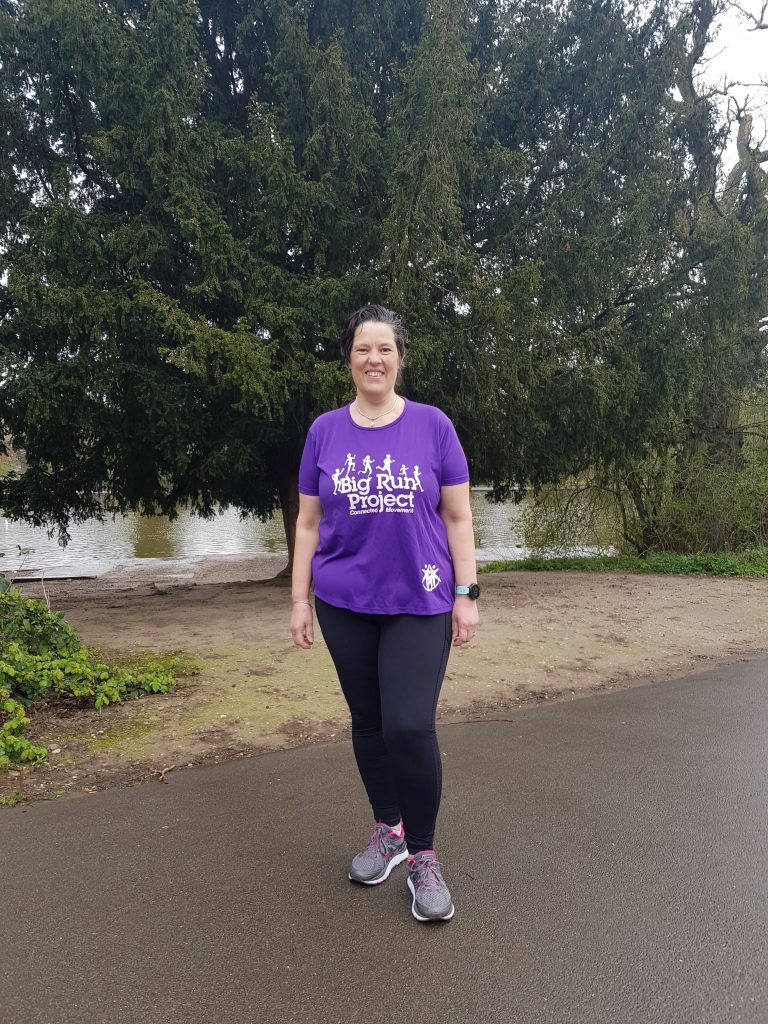 Running helps Meredith to start the day in a really positive way. 'I think, wow, look, what a beautiful day. And I'll look out for the wildlife in the birds, you've got the stables over there and the people that chatter'. She said she wouldn't have been able to progress this far and keep it up without the group, but now she's committed to running.  
Interested in getting involved in a social running group? We have restarted our running activities in groups of up to 6 people. There are lots of group sessions all over the city, such as the Ley Hill Wednesday Evening Friendly 5k Run. Visit the Facebook group to find out more and book onto a session.