My name is Mason and over the summer I was part of the Active Streets team. Due to this being my first job, I was very nervous and didn't know what to expect. Nerves soon died down after a warm welcome at the main office at Hay Hall from all the staff and I settled in pretty much straight away and felt part of the team.
Throughout the summer I enjoyed going to different places, interacting with different people and gaining that experience. I liked the fact that there was never a fixed location, we were always at different venues. It created a sense of excitement as I did not know what was up next. This job very much helped me in my own life due to the exposure. I was working in an environment where socialisation was a big factor, whether it be playing with the young children or talking to the adults.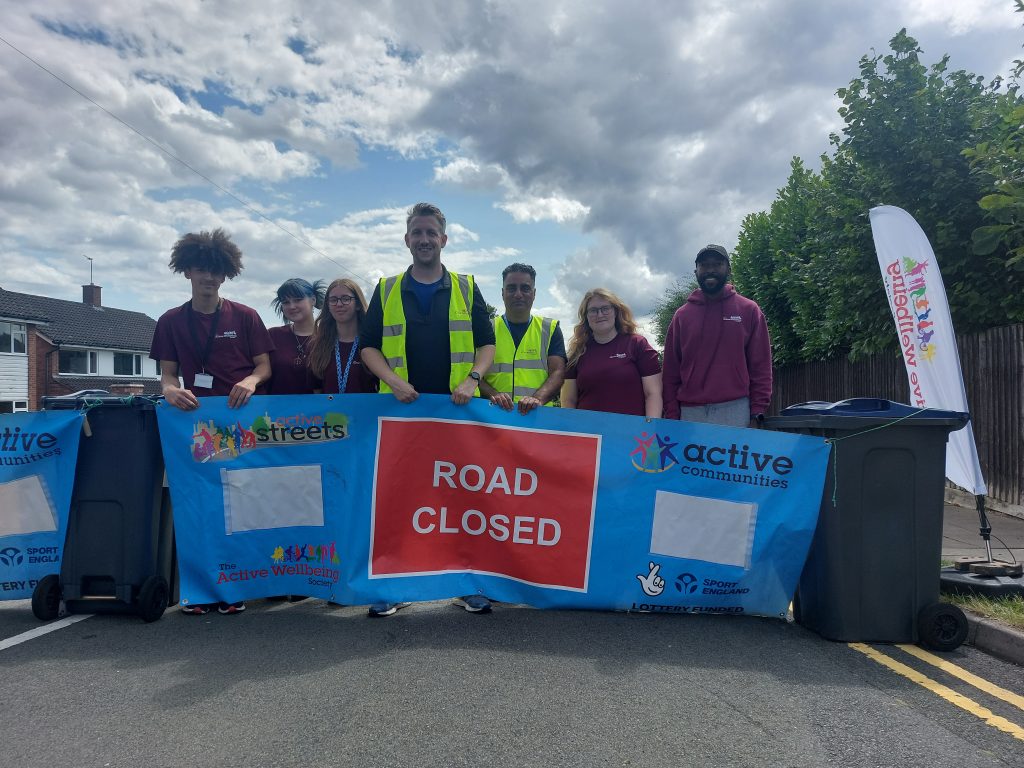 Throughout the job my social skills have come such a long way not just in my work life but in my social life too. It has taught me how to communicate with different people. I can understand and sympathise with a variety of personalities which allows me to converse with anyone in a way in which we can both relate to one another.
My favourite part of working this summer was working at Birmingham University. All three days just went so well, the sun was out, kids were laughing and playing, and I was just always working with a smile on my face. Me and a couple Active Streets team members were able to walk around and admire the campus whilst having lunch. The energy around was really uplifting and upbeat, and everyone was just happy.
Overall, I have really enjoyed my time here at TAWS (The Active Wellbeing Society) and have learnt so much about the world and others but most importantly, myself. This job forced me out of my comfort zone and pushed me past limits I didn't think I could get to, and for that I will be forever grateful to the staff that took me onboard. If I can, most definitely be back next summer for some more work. Thank you, TAWS!