Lorraine is taking on a massive challenge.  Lorraine is 60 and lives in Basildon in Essex, she retired two years ago and now fills her time volunteering in her local community. Lorraine's been using her car to get about but recently received a free bike through Essex Pedal Power, a scheme that The Active Wellbeing Society runs with partners including Essex County Council and Active Essex. 
She said: "It's actually been around 20 years since I last rode a bike and I'm a little nervous about the way people will respond to me cycling!"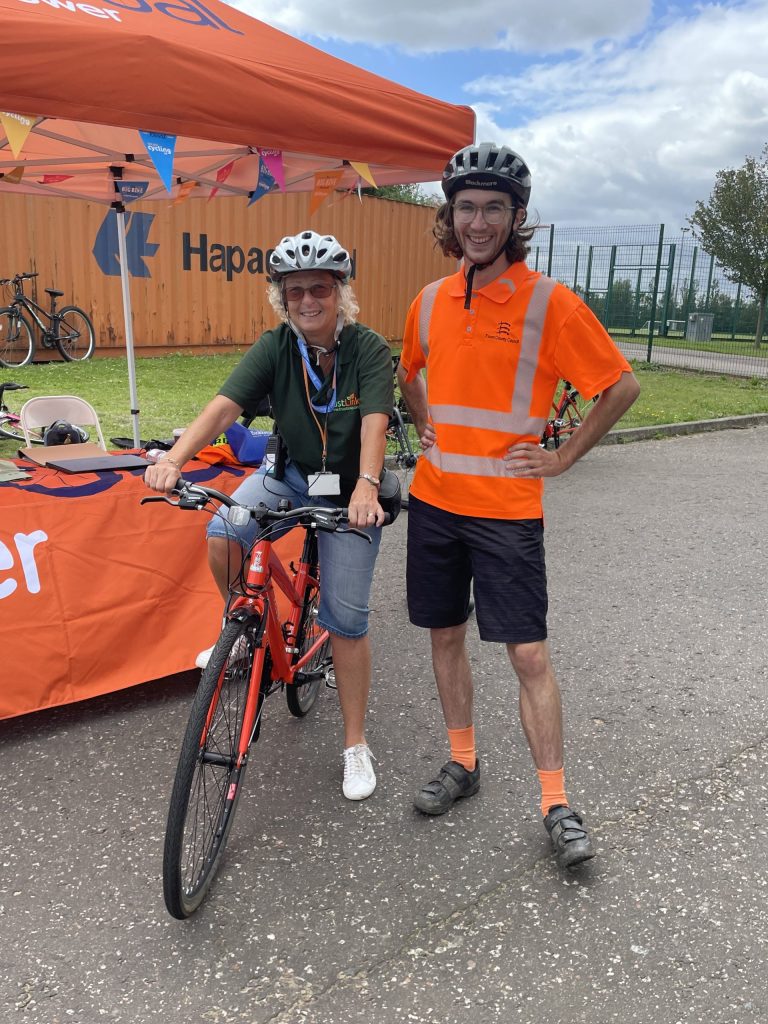 Lorraine overcame her nerves after going to Cycling UK's Big Bike Revival event in August, saying that it proved to her she could still ride a bike, and it allowed her to refresh her knowledge in the safety of a learning session.  She's now planning on using her bike to get to her voluntary jobs.
But – that's not all the cycling she's planning to do. Lorraine's taking on a big challenge this month to raise money for a charity very close to her heart. She has Type 1 Diabetes, a chronic condition which can cause tiredness, fatigue as well as other life-threatening symptoms.  So, this October she's planning to cycle 47 miles for Diabetes UK, one mile for every year she's lived with the condition!