Digital Communications Officer
As a Communications Officer, you will contribute to and organise a range of integrated marketing campaigns to promote our projects, services and ideas. You will be working closely with our marketing team to develop our digital presence, raise the profile of our interventions and create content that drives the expansion of our consumer base.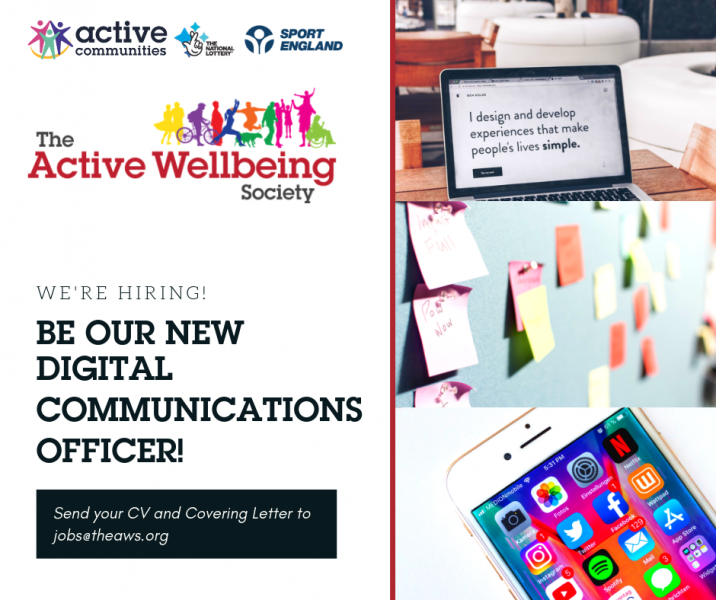 You will be a talented and experienced content creator that will play a key role in expanding our company's digital footprint, followers and end users. Typical daily activities in this role include content writing, producing creative materials, engaging social media followers, liaising with suppliers and managing web platforms.
This role requires a high level of creativity, attention to detail and in-depth knowledge of emerging marketing trends. We would also like you to know the best ways of engaging with a range of different audiences to effectively tell our story. This includes an understanding of engaging with and working with the least heard voices, and those from deprived communities.
Job Title: Digital Communications Officer
Location: Digbeth, Birmingham City Centre
Responsible to: Marketing Manager
Salary: £25,000 – £30,000
Hours: 36.5 hours per week. Flexible working will be required, to include evenings & weekends
This post has been created in order to deliver the ambitions of Sport England's Active Communities Programme. Birmingham and Solihull are one of 12 Local Delivery Pilots across England that are looking at innovative ways to reduce the levels of inactivity in our most disadvantaged communities.
The postholder will be employed by The Active Wellbeing Society (TAWS) which is an independent community benefit society which works with some of the poorest communities in Birmingham & Solihull to improve people's health and wellbeing through physical activity.
Its mission is to:
Use physical activity, guided by innovation, collaboration and insight, to do the collaborating and development required to create stronger and more resilient communities
The Active Wellbeing Society is a Community Benefit Society, which means that it is controlled by its membership (users, communities, partners and stakeholders) and cannot use surpluses to anything other than community benefit. All assets are "locked" for the benefit of the communities that TAWS serves. It has charitable purposes and is treated as a charity by HMRC.
The Society was developed out of the successful Wellbeing Service set up by Birmingham City Council in June 2015 and is a public service mutual. It has a track record of innovation, collaboration, citizen engagement and successful delivery, within the Council, and by going independent in 2018, TAWS was able to build on this foundation and unlock new sources of funding to support its further growth and development.
Click here to view the full job description: Digital Communications Officer Job Description
How to apply
If you would like to be considered, please send your CV and covering letter explaining why you are the right person for the role FAO Adeel Khan to jobs@theaws.org 
Closing date: 9pm Sunday 22nd September 2019
Interview likely to take place on: Tuesday 1st October 2019
---
Interested in other vacancies? 
For future vacancies please keep an eye out on this page or via Facebook and Twitter. If you are interested in finding out about future vacancies, working with us or volunteering please email jobs@theaws.org