The Active Wellbeing Society is embarking on our very own stair-climbing expedition this week. Five teams of intrepid mountaineers will compete to climb the equivalent height of Mount Everest in stairs – going to and from our third floor office in the Custard Factory.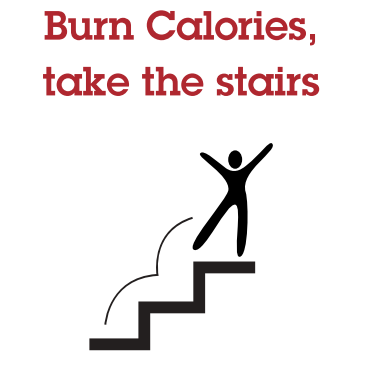 There is increasing evidence that our physical and mental health both improve when we're more active in our daily lives. By choosing to take the stairs rather than the lift, we will boost the condition of our hearts, lungs, muscles and bones, we'll help manage our stress and anxiety during the day and we'll save the energy and carbon emissions involved in running the lift. What's not to love?
The team whose stair-kilometres reach the equivalent height of Everest first – that's 8,848 meters – will win the race to the summit. Our worthy winners will receive a little prize fund as a celebratory 'high-five' for being so dedicated and speedy. But it's not all about winning, right? The other teams may choose to continue to the peak so they, too, can bask in that (imagined) Himalayan vista! We'll cheer them on in their final steps to the top.
The Active Wellbeing Society's commitment to supporting residents and employees in Birmingham to be happier, healthier and more active, starts with ourselves. To our neighbours in the Custard Factory, keep an eye out for the posters in the stairwells. If you'd like to join in – or adopt our Everest 'kit' – drop by our office at #309 for a chat. To everyone else, wish us luck on the adventure!