The Active Wellbeing Society are working in partnership with Punch records, and Saatchi House as part of the Gallery37 North launch to commission artworks across the public realm. Gallery37 is a creative residency programme where young people can rediscover themselves as artists
We are jointly commissioning artists or arts organisations to deliver two public art projects in North Birmingham- Roaming Ride and Chalk The Walk. Chalk The Walk will bring residents and families together to use chalks and temporary markings to creatively map out their community routes- including exercise tracks, games and activities and their favourite places, memories and ideas.
Roaming Ride is a family focused parade that will link up Georges Park, Burbury Park and beyond. Families will be invited to decorate their rides- including bikes, skateboards, trikes, scooters, wheelchairs and baby buggies . The Roaming Ride is an opportunity for the community to collectively rediscover and enjoy their urban and green spaces.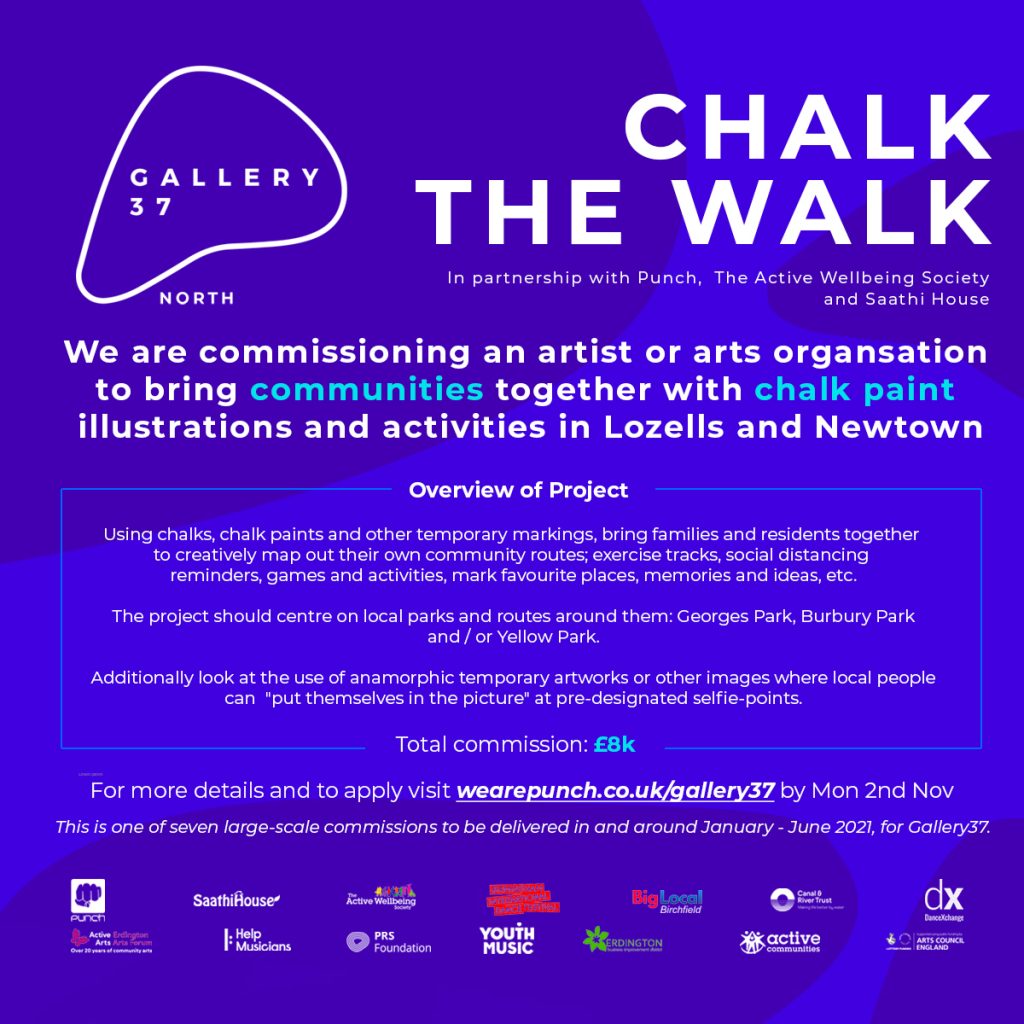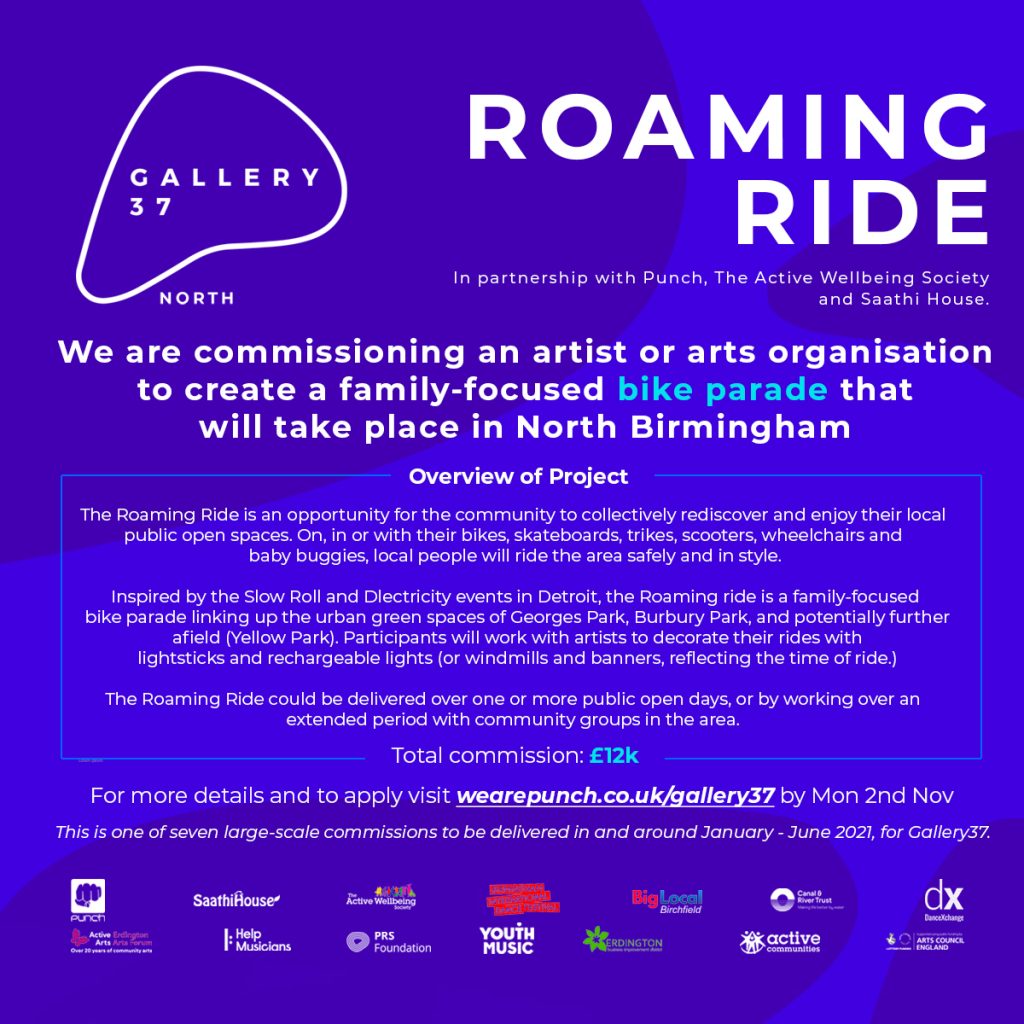 Th deadline to apply is Monday 2nd November, 12pm and these are two of seven large-scale commissions for Gallery37.
Take a look at the following short video about the commissions, and visit their website for the full briefs, and how to apply.
You can also head to Punch records' facebook, twitter, and instagram for updates on further opportunities.