Community organisations and volunteers came together to help spread the festive cheer to thousands of individuals and families across Birmingham. 165 Treatbags and 2000 toys were delivered to ensure people received a gift to unwrap on Christmas Day, all thanks to public donations.
The appeal worked in partnership with Coop Central and their Toybox Campaign and Free Radio with 'Mission Christmas' to distribute toys to children across Birmingham. The items were collected at various donation points across the city set up by The Active Wellbeing Society (TAWS) and shared out by an army of local volunteers, charities, and community groups.
Local community organisations and groups also ensured the gifts were distributed among individuals and families who might potentially find it difficult to provide Christmas presents without support. These organisations included the likes of Incredible Surplus, Safehouse Coventry, Nechells Pod 'Women Empowering Women' and faith groups St Michael's Church, Margaret and Mary's Church and St Albans Community Hub.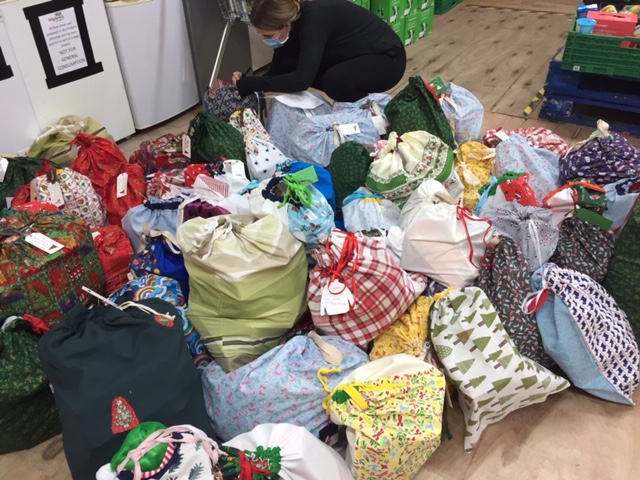 It also included national children's charity Spurgeons who work with vulnerable families, children and young people. One of their family support workers said:
"The toys have allowed families that are financially constrained to enjoy Christmas holidays, knowing they have received some of the loveliest gifts has lifted their low mood and put smiles on their faces. The presents will also enable children to have something to play with during lockdown. Children learn through play and providing new opportunities will support child development"
Councillor Narinder Kaur Koone who also leads for Sikh Women Action Network:
"Many families that we support struggle to provide even the essentials for their children because they have come out of difficult relationships. The gifts that have been donated by TAWS and partners will make the children's Christmas."
A volunteer involved in the delivery of Toys and Christmas Treatbags shared:
"One older gentleman was so happy to receive his treat bag he hugged it and said 'Thank you so much, you do not know what this means to me, you have made my Christmas'"
The gifts were provided thanks to donations from the general public and from Birmingham based businesses such as John Lewis, Morrisons Stirchley, Aston University, Cadburys, Co-op Moseley, Sainsbury's Moseley, Sainsbury's Kings Heath, Good Housekeeping, Birmingham Mobile library, Asda Small Heath, St Martin De Porres School, Toys4Birmingham, Sew Marvellous and WHSmith in Kings Heath.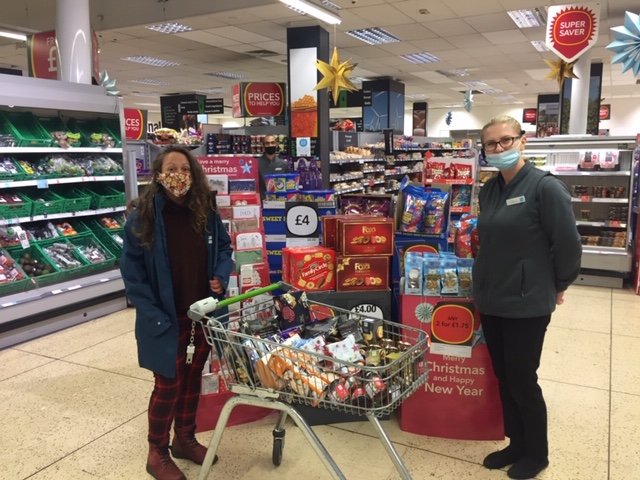 Paul Coates, Manager of Nechells Pod:
"The Active Wellbeing Society got in touch with us to let us know they had a received a large quantity of toys that they wanted to share. Despite already being closed for the Christmas break, we took our minibus down to the fantastic Bromley St venue and filled the bus with mainly new toys included BMX bikes, telescopes, games and books. We were able to share these toys with families who otherwise would not have been able to gift their children with any presents this year. It's just amazing to see some of the faces of some of the children that week. These families are extremely grateful."
Appeal organiser Stacey Ennis from The Active Wellbeing Society:
"We truly appreciate the effort that has gone into making this possible – everything from support with donations, volunteers packing the gifts, identifying, and referring those most in need and the distribution of toys and treat bags by local partners and community groups."
For more information about volunteering opportunities, how to donate or help vulnerable and disadvantaged individuals in local communities visit www.theaws.co.uk/donate