#BrumTogether has been given a helping hand by kind-hearted caterer, Thomas Franks.
Thomas Franks Ltd. is the latest organisation to back the campaign, donating 1,250 ready meals which included cottage pie, chicken and chickpea curry and Keralan vegetable curry – to our food distribution centre. The donation was made as part of Thomas Franks' Big Feed campaign, which is being delivered with the help of Gymshark.
"Seeing the teams in action and helping at the food distribution centre was a real eye opener into the incredible work that's being done," explains Kevin Steele, Executive Chef for Thomas Franks and Gymshark.
"The constant comings-and-goings of volunteers, donating and collecting food, the individual stories of the staff and volunteers and the whole buzz around the project was incredibly humbling. It also highlighted the massive demand in the area for these kinds of donations. We as a team are just glad to be able to use our skill and craft to help others in need. I certainly will be looking to do more to help in the future."
Thomas Franks' Big Feed campaign aims to provide 10,000 meals in 14 different regions to help support NHS staff, key workers, charities and those in food poverty. Gymshark are supporting the campaign by providing kitchen space, cooking facilities and staff.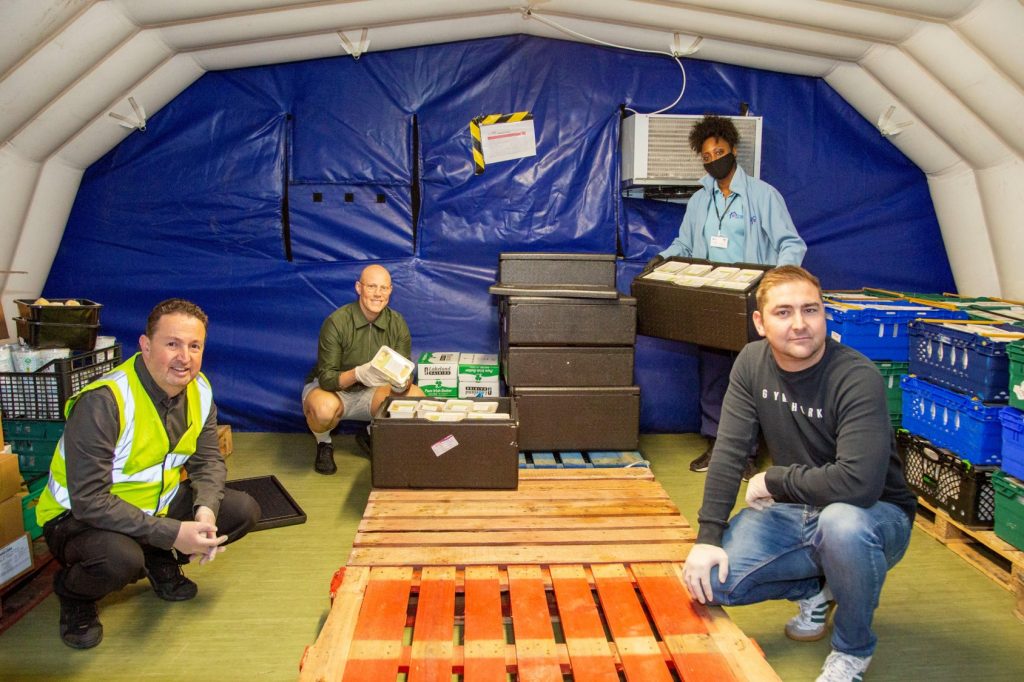 How you can support #BrumTogether
Individuals and businesses are being urged to donate to the #BrumTogether campaign to enable it to replenish its supplies and continue to help the city's vulnerable and disadvantaged residents. People can either make a donation via the JustGiving page (all money received will go directly to the purchase of food items, hygiene packs, baby packs, and activity packs for children). Alternatively, food, clothing and essential goods can be delivered to us – find out more at www.theaws.co.uk/donate-food