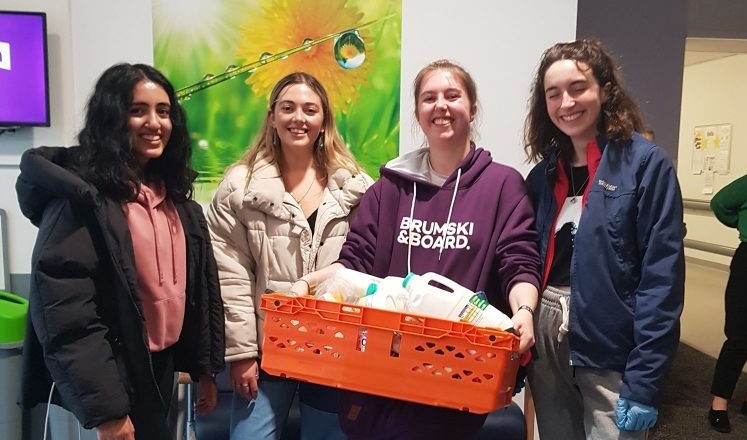 This 'Spotlight on…' blog series is aimed at shining a light on some of the 70+ partner organisations that are making the #BrumTogether campaign possible.
Next up on the spotlight list, is Selly Oak Community Response:
Q. What do you do?
A. We're a group of students and local residents in the Selly Oak area, who decided to establish a mutual aid group with a small food bank to support people during COVID-19.
Q. How are you helping #BrumTogether?
A. We're helping to deliver food parcels to people across the Selly Oak (B29) area – sometimes to B31 and B45 as well. It's made possible by the really kind donations from the Selly Oak community and The Active Wellbeing Society. We're also working in collaboration with Birmingham Community Solidarity and Northfield Community Partnership, sharing resources and trying to help people as best we can together.
Q. Are you doing anything else to help Birmingham communities?
A. We're offering a shopping service to people, who are unable to leave the house/are self-isolating, and are picking up and dropping off prescriptions and post. We've also set up a group to phone isolated and lonely people to help them feel connected during this difficult time.
For more details about #BrumTogether, visit – https://theaws.co.uk/coronavirus/
If you would like to make a donation to #BrumTogether, visit https://www.justgiving.com/campaign/brumtogether (all money received will go directly to the purchase of food items, hygiene packs, baby packs and activity packs for kids).
---