As part of the #BrumTogether emergency food distribution project, The Active Wellbeing Society (TAWS) and ChangeKitchen have teamed up to cook hot meals for vulnerable people within the community. Each day 300 to 350 meals are freshly prepared in two different kitchens and delivered to those most in need. This new project is possible due to the donations and collaboration of partners, local organisations and volunteers.
Prior to Covid-19, The Big Feed Project ran 7 community cafés across Birmingham providing freshly cooked meals made from surplus food, on a pay as you feel basis to help feed the community and combat social isolation.
As part of the new project in response to the current situation, TAWS have been supplying hot lunchtime meals, 5 days a week to 31 residents of Annand House aged between 70 and 96 years old, who are in sheltered accommodation. The food has been cooked at the Jericho Foundation and is currently prepared at Rowheath Pavillion and Heartlands Resource Centre, which have kindly been made available for the cooking and packing of emergency food supplies. All meals are made to be tasty as well as nutritious, with at least 3 or 4 of the recommended 5 A Day portions of fruit and vegetables.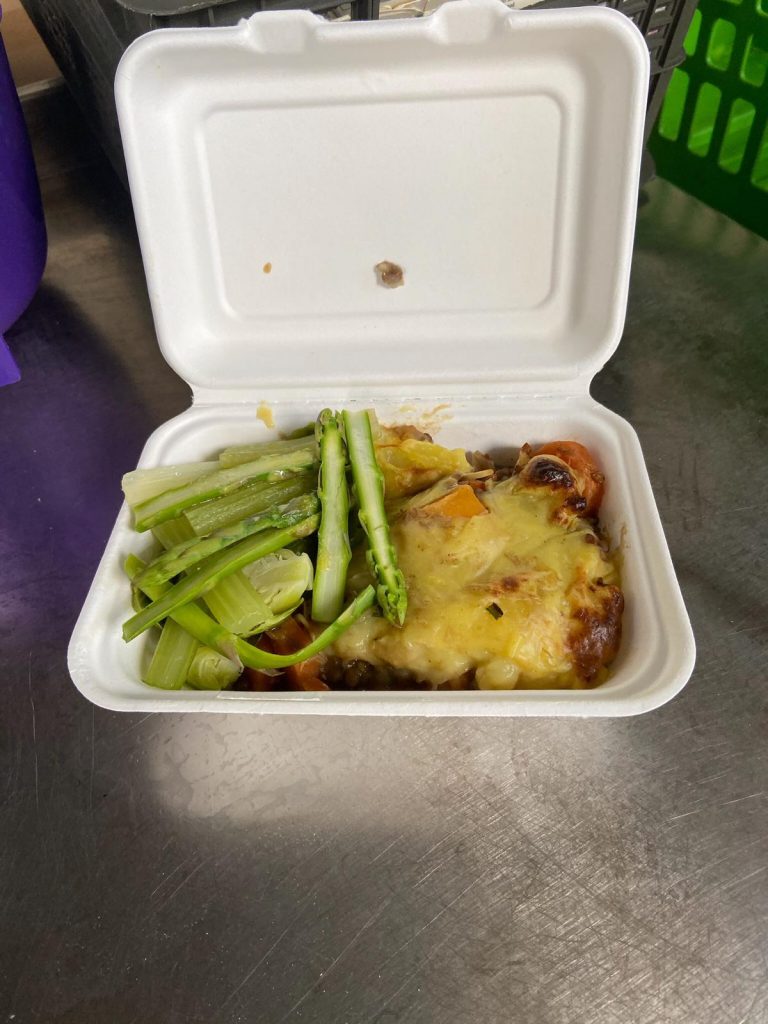 Mary Mockbell, the Chair of Six Streets Residents Group which helps local older people in Sparkbrook to become more active and make friends, has expressed her gratitude for the food deliveries on behalf of the residents. She told TAWS: 'The joy on their faces when the food is delivered is worth a million dollars', 'I wish you could see their faces when they open their doors.' Mary explained that the support has been particularly appreciated as the residents can no longer use their communal rooms or have visitors.
Hot meals are also being supplied to over 60 people living in YMCA's Northfield Hostel, as well as several elderly people living in Council supported accommodation, and other vulnerable people who have been referred by partner organisations such as SIFA Fireside and Crisis. Mary's son collects the freshly prepared food and delivers it to the sheltered accommodation, while volunteer drivers deliver the hot food to YMCA and individual homes.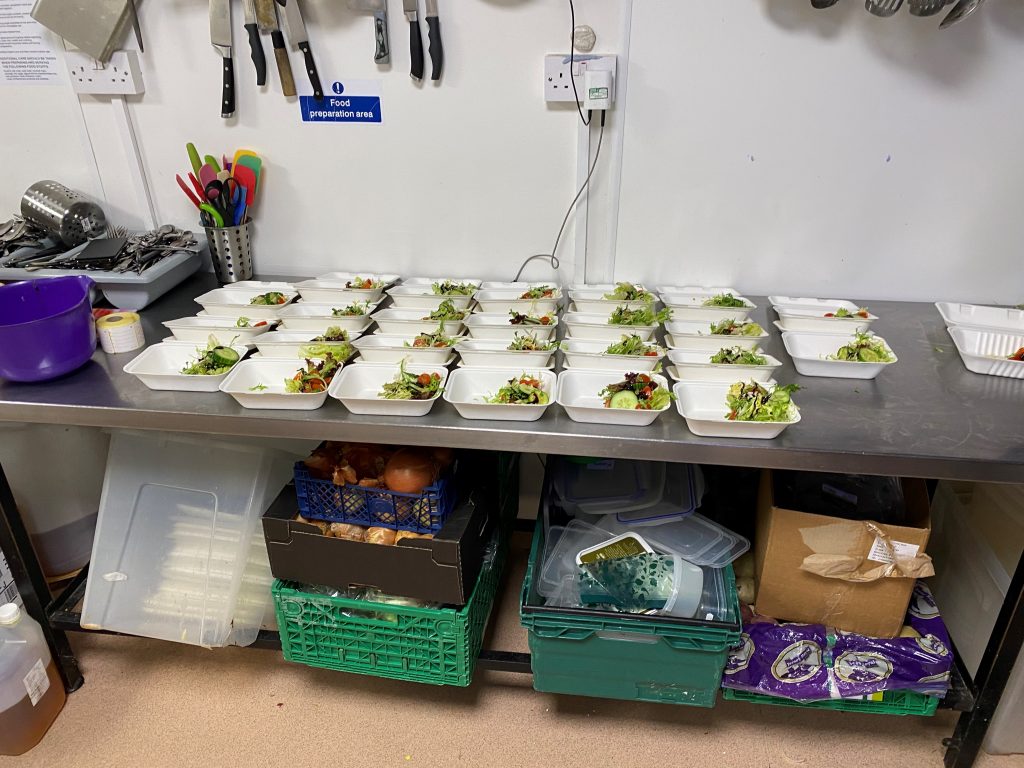 Most of the surplus food used to make the hot meals is delivered by Ken Axford, Chairman of Warstock Community Centre. He kindly shares any surplus from his FareShare Go connection with Waitrose in Hall Green. Other supplies are provided by The Real Junk Food Project and FareShare and the distribution service is supported by Birmingham City Council, Slow Food Birmingham and others.
Local voluntary groups Balsall Heath Covid-19 Mutual Aid group and Moseley Together, as well as Councillor Fred Grindrod and others have been great at organising and providing volunteers. Every day, there are many volunteers, including chefs who have been furloughed, who help out in the two kitchens. The volunteers prepare and cook the food, as well as pack and deliver the hot meals to those who need it the most.
The need for food parcels and hot food is still increasing, so any help is greatly appreciated. If you would like to volunteer with food preparation and distribution, please fill out this form. Or if you are self-isolating and need support, fill out this form to receive a food parcel.