Understanding that children grow out of bikes as they do with clothes and shoes, the HSBC UK Bike Bank is a long-term loan scheme. The recipient child can use the bike for as long as it is suitable for them, and then exchange it for the next size up bike if one is available when they grow out of it. This ensures that the costly process of buying and updating bikes isn't an issue in creating long term enjoyment of cycling as a child grows up.
Naz's son Kabir was a recipient of a bike and says, "We want to tell you that we love cycling. It's become a very important part of our lives and we are actively trying to cycle more and more".
To encourage the progression from cycling novice to cycling lover, the scheme works alongside cycle training programmes and bike maintenance workshops to enable participants to develop their skills. This stimulates a more hands on approach to maintaining their bike for as long as possible- saving them money in the process.
"Kabir has learnt to cycle since September 2017 and this year he completed his Bikeability level 1. We are actively seeking bike maintenance sessions for him to attend and also lead bike rides we can join as a family. It seems he will soon be growing out of this bike so we will need to return it and get a larger one".
Being gifted a bike and being part of a larger programme of support clearly has its benefits, but it is also inspiring those who are part of the scheme to think about what else they can achieve after being involved.
"We are so excited about the future and all the cycling adventure we can explore. The next stage for us is to find others who want to cycle so we can go further outside our comfort zone… We can't thank everyone enough!!"
About HSBC UK Bike Banks
HSBC UK Bike Banks is a programme that will help hundreds of children from across Birmingham onto two wheels by providing free bikes and equipment, has been launched by HSBC UK and British Cycling, alongside The Active Wellbeing Society.
The long term bike loan programme aims to reach children within the top 10% most disadvantaged communities of the city, to ensure that, regardless of their background, children have access to a bike and can embrace the joys and health benefits of cycling.
HSBC UK Bike Banks is free to use for anyone aged 15 and under (with parent or guardian's consent) and can be delivered in a school setting or in the local community.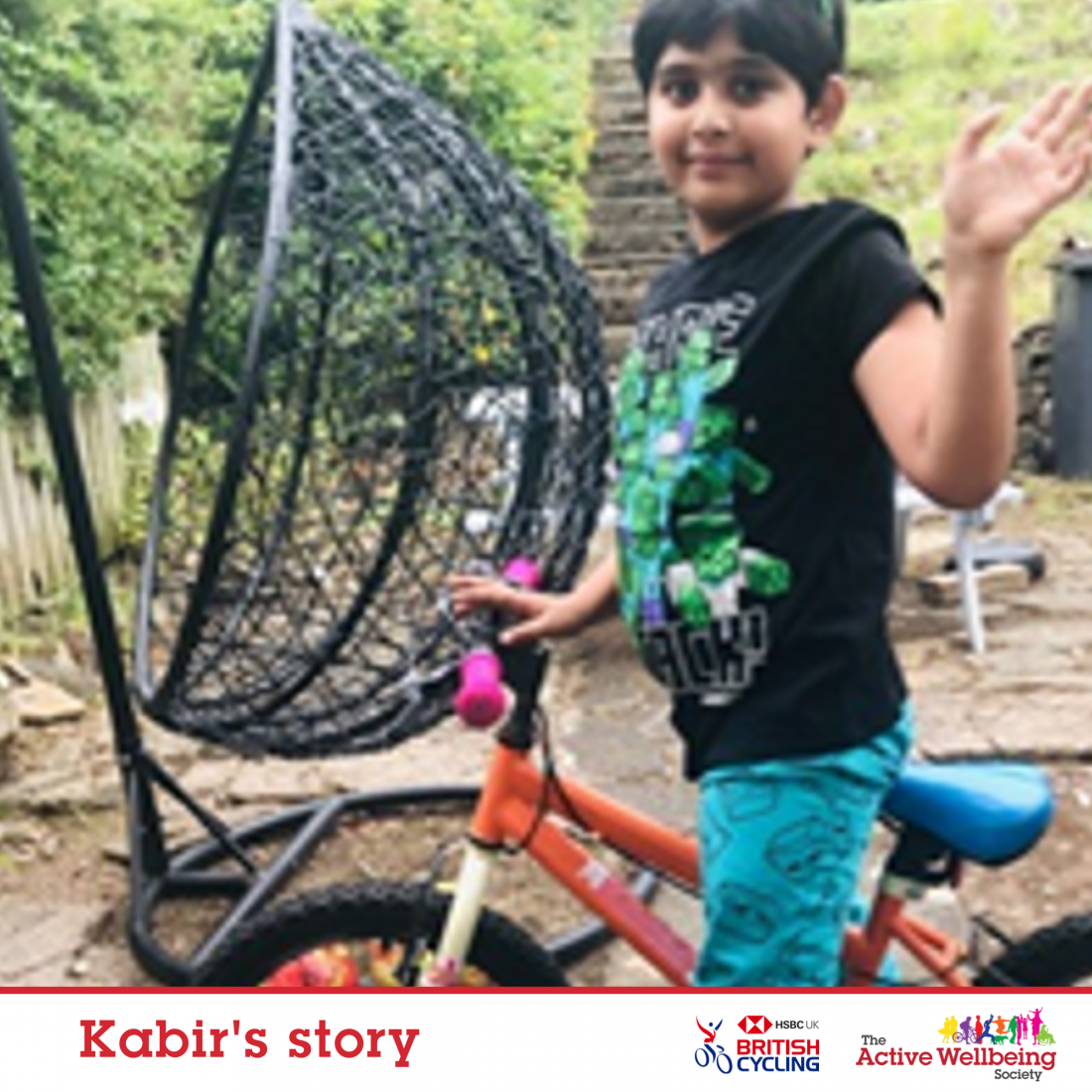 Cycling initiatives for you…
If you would like to find out more about cycling opportunities including details of led rides and cycling groups near you, learn to ride courses for both children and adults, and how you can get involved in the HSBC UK Bike Bank scheme please visit: https://theaws.co.uk/activities/big-birmingham-bikes/
Have you got a story to tell?
We're keen to hear from people on how they started their wellbeing journey or from partners who work collaboratively to make it easier for people to access local initiatives.
If you'd like to contribute or would like us to showcase your achievement please email [email protected]