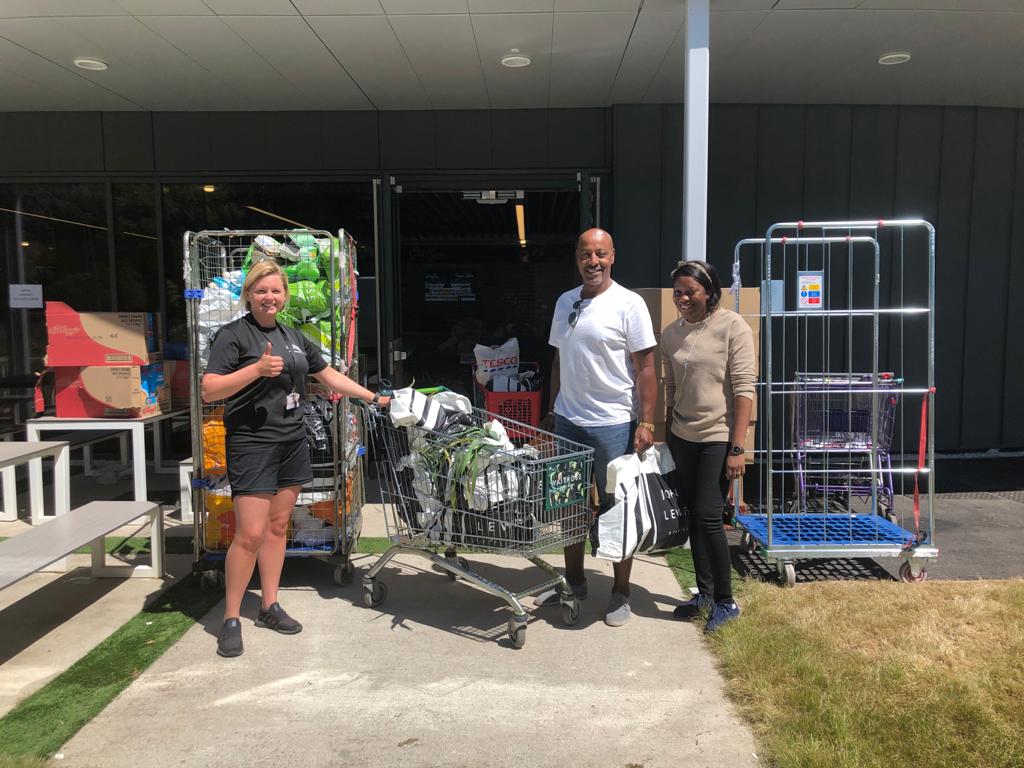 Former professional footballer, Brendon Batson OBE, is among the dedicated volunteers helping deliver the #BrumTogether campaign. Volunteers have been working hard to pack, prepare and distribute food and other essential supplies to Birmingham residents. As of 17th May, #BrumTogether has provided 21,814 food parcels and 6,836 cooked meals to vulnerable people in need across the city.
Brendon, who played as a defender for Arsenal, Cambridge United and West Bromwich Albion, has been volunteering for the first time. For the last few weeks, he has been making up and delivering food parcels to vulnerable communities within Birmingham.
He explained, "I tend to make around 14 to 15 drops, which takes me around 3 hours, from the time I leave my door to getting back home,".
"I knock the door and step back and wait for people to answer the door. If they don't answer, I'll give them a quick call to let them know their food parcel's here. Sometimes, I'll have a quick chat with people, everybody's so grateful for their deliveries.
"It's an extremely rewarding experience. I know there's a lot of people up and down the country doing what I'm doing, but it's really nice to play a part in helping people who are really depending on the support that's being provided by #BrumTogether."
Karen Creavin, Chief Executive of The Active Wellbeing Society, said: "It wouldn't be possible to deliver all of the food parcels, as well as the other forms of support being provided by #BrumTogether without the many volunteers, who are out there every day making it happen.
"Thank you to all of those volunteers, as well as our partners and local businesses, for everything they have done, and are continuing to do, to help get vital supplies and services to the city's vulnerable communities. It really is a team effort and the amount of hours and support that's being put in by everybody is truly amazing."
During Volunteers Week, we want to say a massive thank you to all of the volunteers for their hard work and support. If you would like to show your appreciation for volunteers, you can share a picture of your #WaveForVolunteers to say thank you and show that volunteers are #NeverMoreNeeded.
If you are interested in volunteering, visit www.theaws.co.uk/support to find out more.