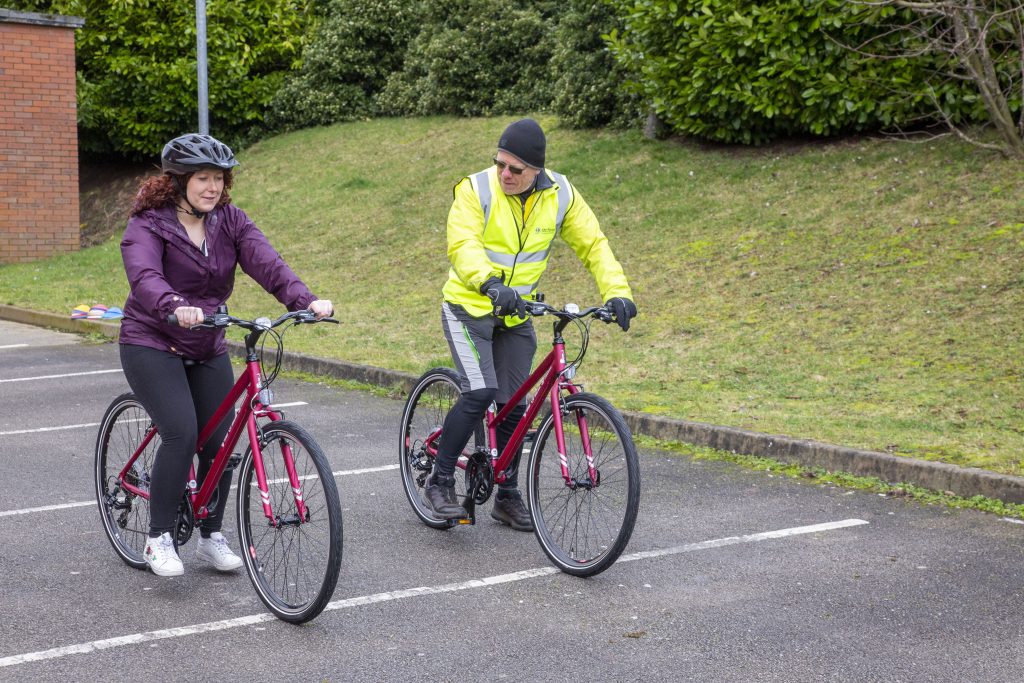 It is fun, socially distant, and good for your health and environment…cycling has never been so popular.
In the last few weeks, the government and local authorities have announced many new initiatives to encourage more people to cycle…
The Active Wellbeing Society are now delighted to launch free Bikeability cycle training for adults in Birmingham.
Bikeability is a national cycling award scheme which incorporates the National Cycle Training Standard. The 2-hour sessions are totally free and will be offered on a first-come, first-served basis. The training will be delivered by local instructors and will be tailored to each individuals abilitiy and need.
The Active Wellbeing Society have a successful track record of delivering Bikeability for children in schools and community venues for many years as well as Learn to ride for total beginners under the Big Birmingham Bikes project. A recent example (Feb 2020) includes Mr Satnam who rode a bike after 50 years! or Soraya, who used it as an opportunity to spend more time outdoors.
During the lockdown we also loaned Bikes to help Birmingham key workers get to and from work
Is it safe to cycle? Check out this guide and FAQs by Cycling UK
How to book
Bikeability training will be delivered to meet every individuals needs and this level will be determined by the following registration and self-assessment form at: https://bikeability460862.typeform.com/to/OlGWaEOF
This form must be completed in advance and will help us determine what type of cycle training you need.
When completing the form you must also input The Active Wellbeing Society as training provider on question c and [email protected] for question d when asked training provider's email address. Once this has been completed, we will be in touch after a few days to arrange the training.
All venues and times are based on the interest and uptake so we can deliver training at a day, time and location that works for you! In addition, we can also provide free access to a bike and helmet if you don't have one!
If you have any questions or not sure where start you can email us at: [email protected], if you feel you are ready to go please visit by completing https://bikeability460862.typeform.com/to/OlGWaEOF