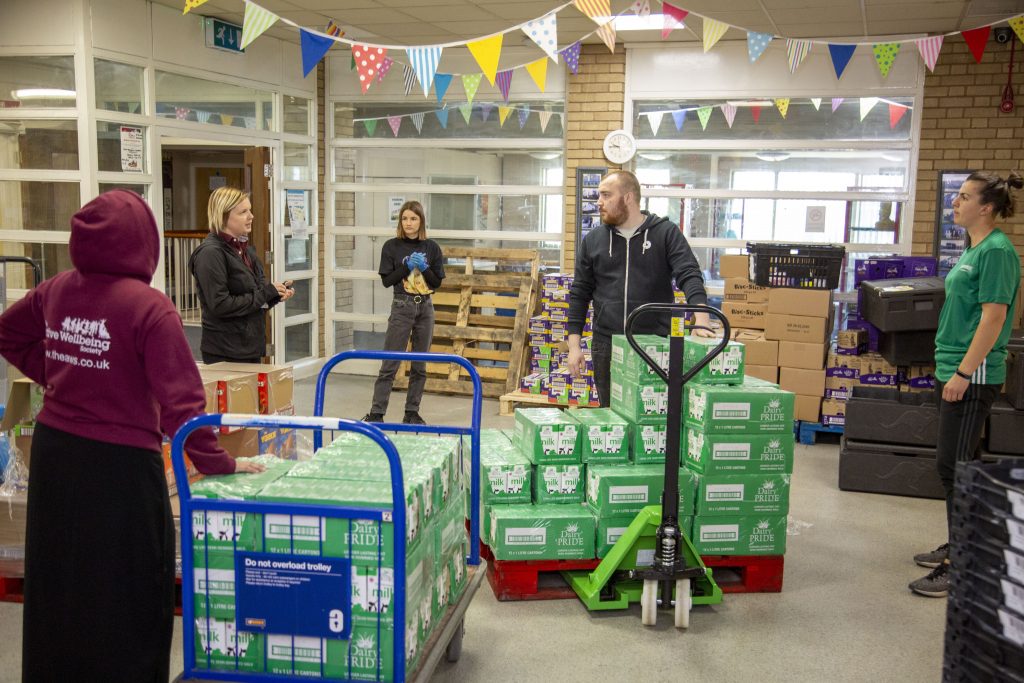 The #BrumTogether campaign is built on collaboration – and none of what's been achieved so far could have happened without the help of our city-wide partners.
One of these partners includes Bristan Group, who've provided the campaign with behind-the-scenes logistics support and made sure our food deliveries have continued to happen, despite us shifting some of our operations to a completely different venue!
Bristan Group helped us move our main food hub
The main #BrumTogether food distribution hub recently relocated from the Ladywood Community Centre to Aston University's Students' Union site, where there's more space to be able to handle bulk food orders.
They used their warehouse and logistics knowledge to manage the workflows efficiently and make sure that food hygiene standards were maintained.
The team also examined the layout of the new venue to make sure the #BrumTogether volunteers could still pack, organise, collect and deliver food parcels in line with the latest social distancing guidance.
Bristan have made a massive difference to how the #BrumTogether food distribution service is run
From finding a more suitable food distribution centre, to creating smoother and more efficient workflows, their expertise enabled the move to go smoothly and in accordance with hygiene and social distancing rules.
The #BrumTogether campaign is being delivered by a network of 70+ partners, including The Real Junk Food Project, Brum Baby Bank and Trident Reach, to Urban Devotion, Saheli Hub and Highfield Hall Community Club. (For the full list of partners/local organisations helping make #BrumTogether happen, check out our Partner Directory).
Together, we've been able to redistribute over 500 tonnes of good food that would otherwise have gone to waste.
Help keep #BrumTogether going
To make a donation (all money received will go directly to the purchase of food items, hygiene packs, baby packs and activity packs for kids) visit https://www.justgiving.com/campaign/brumtogether