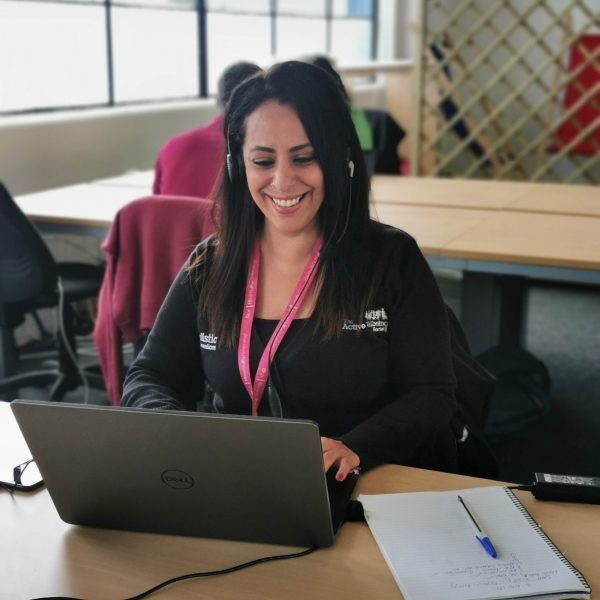 This week (15th-21st June) is Loneliness Awareness Week so we wanted to take the time to talk about some of the work we've been doing to help people feel less lonely during lockdown.
Back in April we launched a Befriending phone service to support people who have been facing loneliness due to self-isolation or a loss of social networks during lockdown. We recognised that as social distancing measures were introduced many of the people we engage with on a daily basis – through social and physical activities – were going to lose this support, virtually overnight. 
We heard from communities – particularly from patients through our social prescribing work – about the negative impact this loss of connection, both with us and with each other, would have on their wellbeing.
Not being able to do everyday things like meet up with friends or family, go to the shops, or even interacting with strangers in daily life has been a struggle for all of us, but it has been particularly difficult for some of the people we work with.
Being able to access our Befriending phoneline – whether for information and guidance, to get support with food or other essential items, or just for a friendly chat – has been really important in helping some of our most vulnerable communities to cope with the loneliness and anxiety associated with lockdown. 
'I would have been lost without you in the first couple of weeks, really grateful for the service… it was having that understanding from a complete stranger who understood the difficulties because we're all in this together.  It has made it easier to shield with organisations like yours'.
While some people have been able to use technology to stay connected online during lockdown, we know that for many people access to the internet and lack of digital skills can still be barriers. Our Befrienders have spent over 1700 hours on the phone – speaking to nearly 4,000 people throughout lockdown, providing vital support and advice as well spreading some joy and having a laugh.
"The service was incredibly friendly; it was professional with a real concern for my wellbeing.  The calls provided light relief in a time of uncertainty and were a breath of fresh air to my lockdown existence"
We've seen how much need there is in our communities for local support – for someone to have a friendly chat with or just a regular check-in. Many people have been struggling with isolation and loneliness – even before the Coronavirus pandemic. There has also been a demand for support with services including advice on benefits, debt, access to food and prescription deliveries. Some of this is in direct response to the crisis and we've worked with partners to respond to communities needs at this time.
"I have been amazed by everyone's generosity! I welcome the call…it breaks up the week – where we don't have family, thank you for standing in their stead"
As lockdown measures begin to ease we're reflecting on the last few months and thinking about what we can do going forward to continue to support our communities to live well at home. How can we help to connect people in their local communities so that nobody is left isolated and lonely?
The #BrumTogether partnership has shown that there is a huge amount of goodwill in our communities and we want to continue to work together to provide essential support for those in need.
Our Befriending service is available to anyone who may be feeling concerned or lonely, or simply in need of a friendly chat. If you would like to speak to someone from our team then please get in touch with us through this form or by calling us on 0121 728 7030