Our Active Streets project is about working collectively with citizens to reclaim public spaces and build stronger, more resilient communities. This is done in various ways, including street closures where local community members can connect with one other, socialise and participate in community activities on the streets of Birmingham.
These types of events have not been possible recently due to the lockdown. So we have worked to adapt our focus to create 'Active Streets Share' to help bring neighbours together to support the streets, local people and the wider community.
'We had to rethink how we worked with people in communities as part of the BrumTogether emergency response to Coronavirus,' says Tom, Coordinator of Street Sharing. Prior to the pandemic, we would work with a lead community member(s) to hold Active Streets activities. This time 'we contacted community members and volunteers through our food distribution network and Befriending phone service as well as previous users of TAWS' services. We supported them in building networks on their streets using Whatsapp and Zoom videocalls to organise food collections and donations.'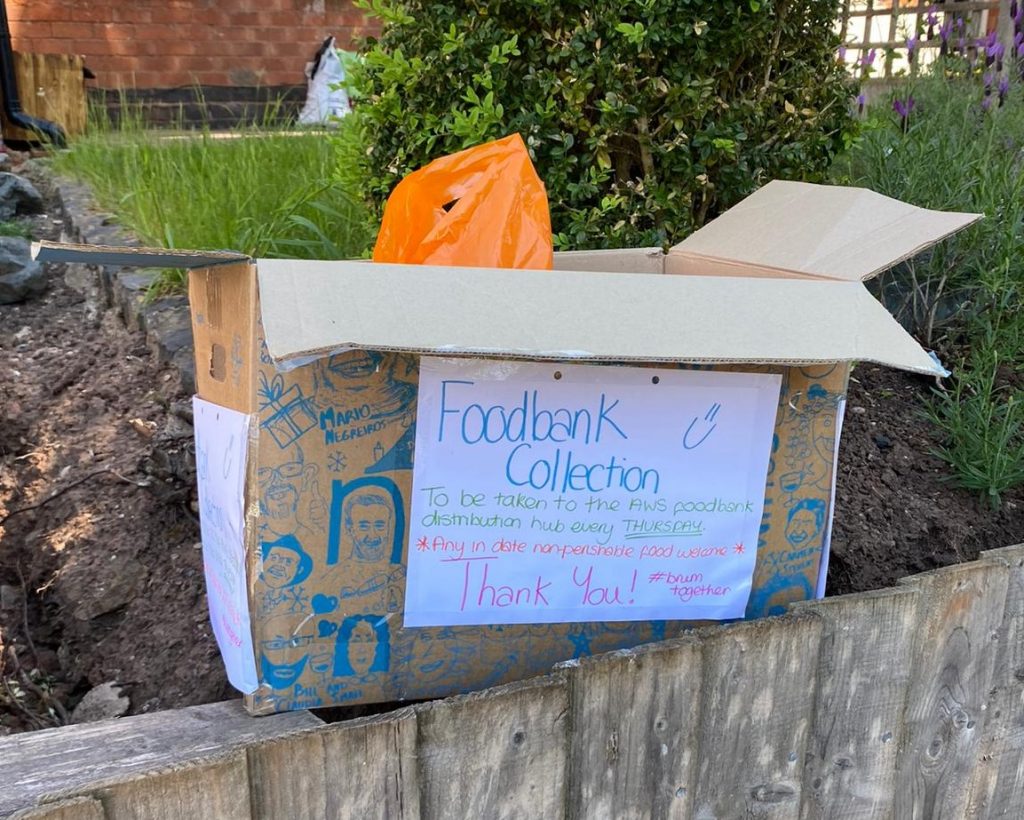 It was clear at the start of lockdown that an extra effort was needed to support people with food access. Working with community members, a plan was created to encourage them to get in touch and to organise food collections amongst themselves and their neighbours.
Active Streets Share has been developed through collaborative working with local people, community groups and mutual aid groups. Through this network, other household essentials such as nappies, baby food, toiletries and cleaning products were able to be distributed to the most vulnerable across the city.
Since the 11th of May, over 1000 food bags and 170 bags of clothing have been collected through Active Street Share.
A lot of people wanted to give, and a sense of 'how can I help' radiated throughout the community. Even with lockdown measures easing, people are continuing to share and give. They have been leaving out boxes of books and tables with plants for the community.
Active Streets Share also inspired others to adapt this model to meet community needs. Rachel Tratt received support and set up an Active Streets Share in her area and beyond:
'I have been working with Active Streets Share to set up a local box collection scheme to help restock the BrumTogether food supplies. I've made and given out 16 boxes to my friends and their friends around Birmingham, which are put out on local streets every Thursday evening 6-8pm for people to donate food. We have been able to involve those who live in flats and those who can't travel, to donate supplies. The scheme has been a huge success – we had a car boot full of donations in the first week!'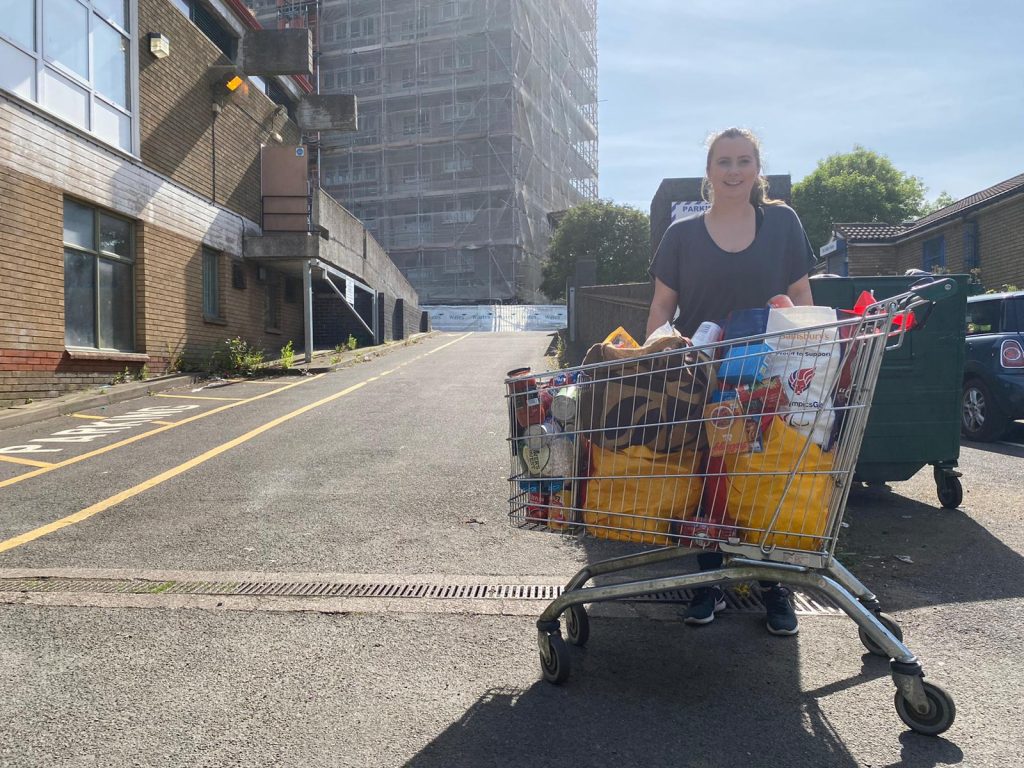 'A key factor is that many community groups and organisations had already started doing this themselves,' explains Katie Activity Manager for Communities & Placemaking. 'We collaborated with Feed Birmingham and connected with a lot of volunteers to see if they wished to engage with people on their street.' We have been introduced to and strengthened relationships with mutual aid groups via this network as well as collaborated with the Wear & Share project.'
Active Streets Share would not exist without those who volunteer their time to establish networks, coordinate, donate and collect food and other essentials.
Many people across Birmingham still need help getting access to food, and every donation counts! By working together with your neighbours, streets can create networks which regularly provide much needed supplies for those in need.
Contact [email protected] to get involved and learn more how we can support you setting up your own Active Streets Share.
---