Promoting a cleaner, healthier and greener way to get around the city is a key aim of the HSBC UK Bike Bank scheme. Loaning a bike also gives people new freedom to be able to travel in an alternative way- and for free.
Natasha says "We are all enjoying taking the bikes out for a ride. The kids are enjoying it so much that they want to carry on until they are 'old'."
"We use the bikes on Saturday and the school run. I see a difference in their physical development because they are getting so much stronger, and their confidence has increased. It's given them a sense of freedom, once they're got their bikes, they're off! I've just got to try my best and catch them up".
About HSBC UK Bike Banks
HSBC UK Bike Banks is a programme that will help hundreds of children from across Birmingham onto two wheels by providing free bikes and equipment, has been launched by HSBC UK and British Cycling, alongside The Active Wellbeing Society.
The long term bike loan programme aims to reach children within the top 10% most disadvantaged communities of the city, to ensure that, regardless of their background, children have access to a bike and can embrace the joys and health benefits of cycling.
HSBC UK Bike Banks is free to use for anyone aged 15 and under (with parent or guardian's consent) and can be delivered in a school setting or in the local community.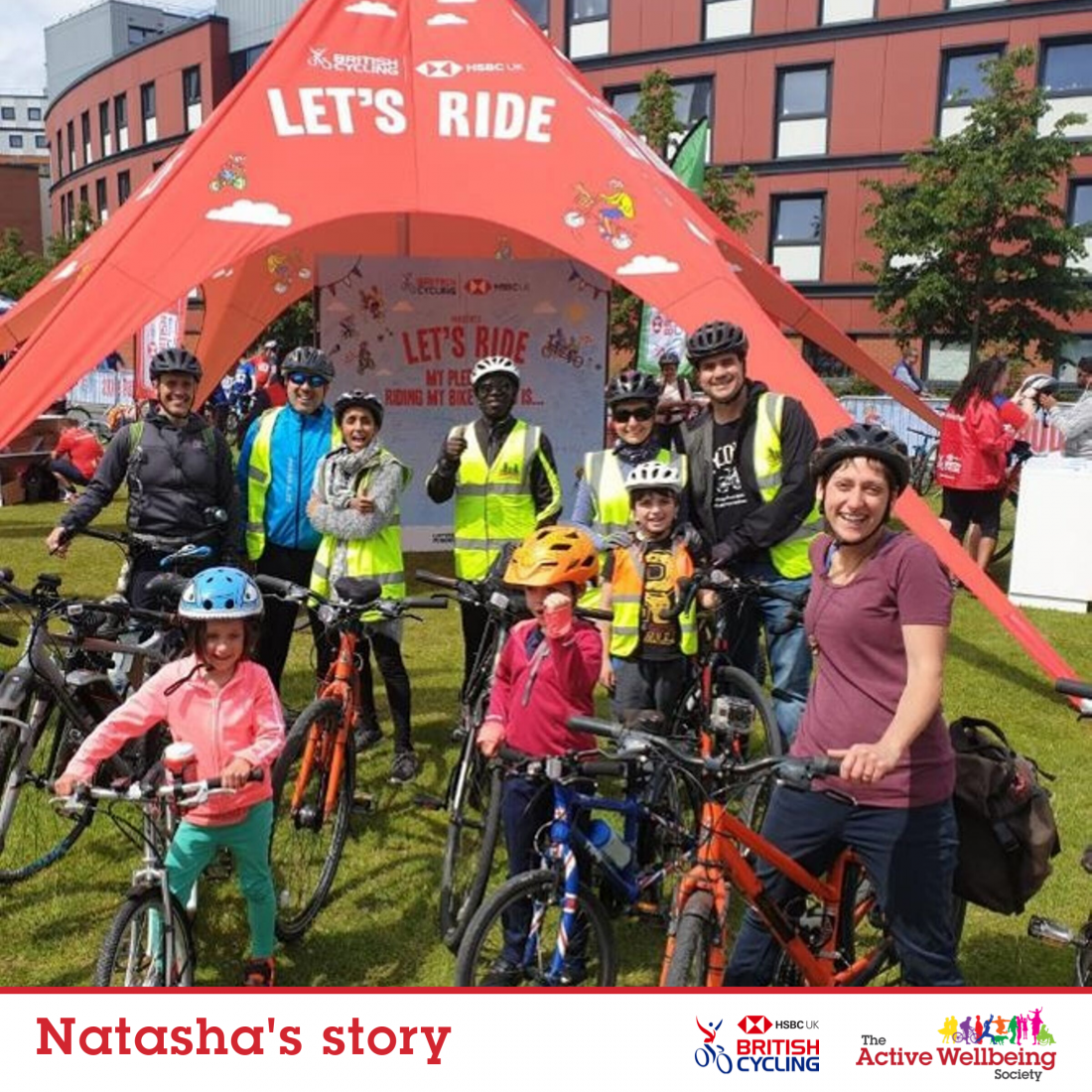 Cycling initiatives for you…
If you would like to find out more about cycling opportunities including details of led rides and cycling groups near you, learn to ride courses for both children and adults, and how you can get involved in the HSBC UK Bike Bank scheme please visit: https://theaws.co.uk/activities/big-birmingham-bikes/
Have you got a story to tell?
We're keen to hear from people on how they started their wellbeing journey or from partners who work collaboratively to make it easier for people to access local initiatives.
If you'd like to contribute or would like us to showcase your achievement please email [email protected]